---
---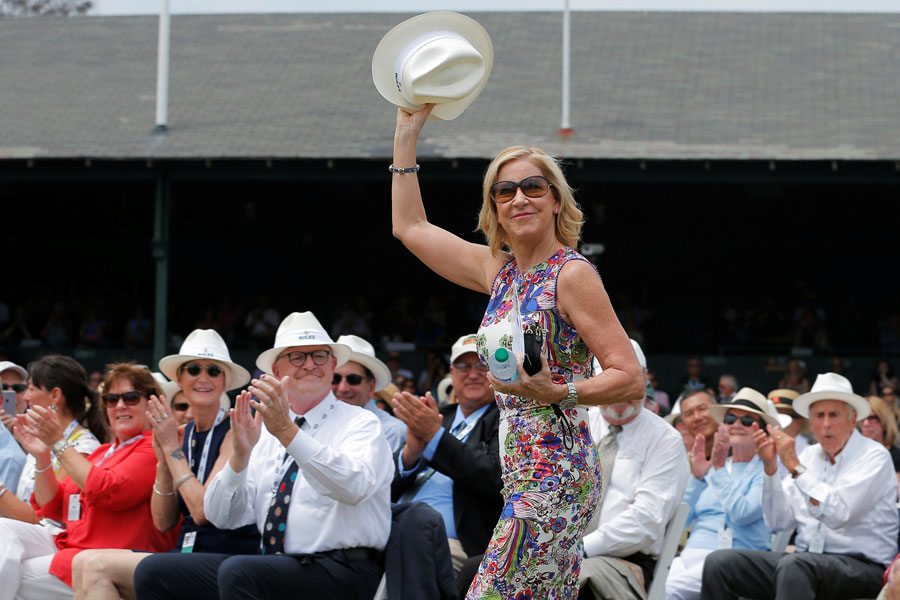 Hall of Famer is convinced Williams will eclipse Aussie great's Slam mark
NEW YORK-Tennis great Chris Evert expects new mom Serena Williams will eclipse the Grand Slam record of 24 singles titles-perhaps even this season.
Evert, a former world No 1, also said the name of current record-holder Margaret Court should remain on the arena at the Australian Open despite her controversial views on LGBT rights.
"I don't agree with Margaret and her thinking," said the ESPN analyst and 18-time Grand Slam singles champion. "But I think her name on the arena honors her tennis career."
Williams is relaunching her WTA career next week with 23 major titles. She'll play an exhibition match on Monday night at Madison Square Garden in New York, then compete at Indian Wells, California, in her first tour event in more than a year.
Williams dealt with serious health issues after the birth of her first child in September and missed the first major in January.
But the 36-year-old has been winning majors at a swift clip. She passed Evert and Martina Navratilova's 18 at the 2015 Australian Open, and won four more majors over the next three years.
Evert thinks Williams will win at least one Grand Slam title this season.
"I just cannot bet against her," she said in a recent phone interview with Associated Press. "I'd be surprised if she won two; I would bet on her to win one."
Evert knows a bit about records. Raised in a tennis family and taught by her father in Florida, she turned pro at 17 in 1972 and promptly earned the No 1 ranking two years later after winning the French Open and Wimbledon.
She won a record seven French Opens and reached the semifinals or better in 52 of 56 majors. The Tennis Hall of Famer won 157 singles and 32 doubles titles in an 18-year career, which spanned the eras of Billie Jean King, Navratilova and Steffi Graf.
Her career winning percentage (90 percent) is better than top-ranked Roger Federer (82 percent). It remains the highest for men or women since the Open era of professional tennis began in 1968.
Here are a few more thoughts from the 63-year-old Evert, publisher of Tennis Magazine and mother of three adult sons.