Twenty-three years after his death on the F1 track, Ayrton Senna's brand is as popular as ever and is being put to good use in Brazilian society.
---
---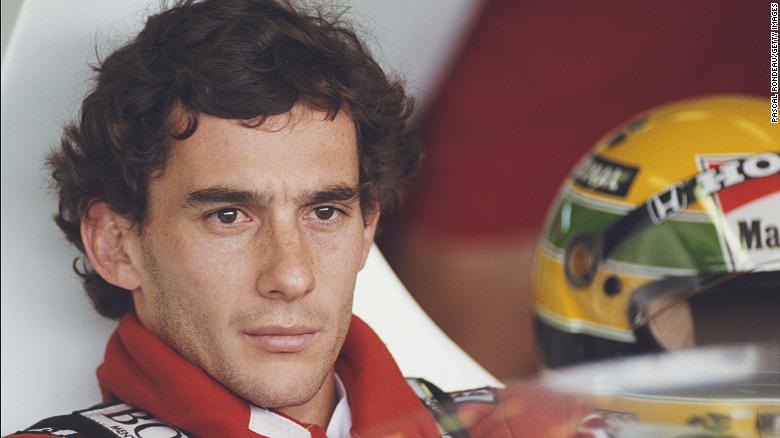 MUST WATCH
Viviane Senna on her brother Ayrton's legacy 03:58
Story highlights
Ayrton Senna Foundation helping educate millions of young Brazilians
The Senna brand remains powerful despite F1 driver's death 23 years ago
(CNN)Just weeks before his death in May 1994, Ayrton Senna spoke to his sister about his plans to give back to Brazil.
The 34-year-old, three-time Formula One world champion from Sao Paulo wanted to help those less fortunate than him and reduce the gap between rich and poor.
Follow @cnnsport
His fatal crash at the San Marino Grand Prix meant he never got to realize those dreams but, 23 years later, his name still carries a lot of weight and, thanks to his sister, it's being harnessed to make a difference in the country he held so dear.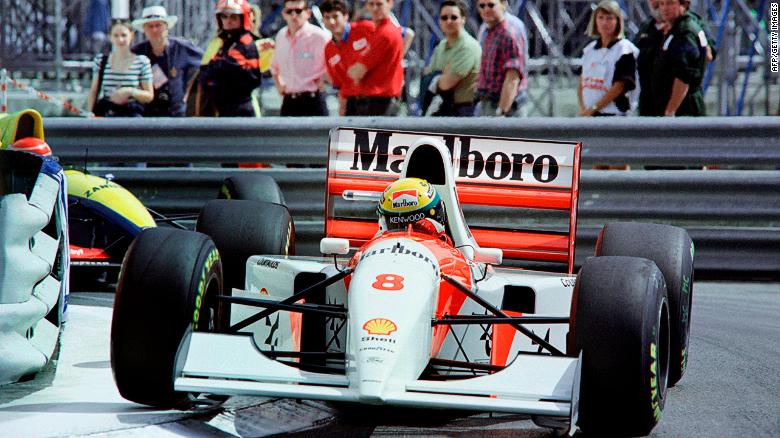 Senna won three F1 titles with McLaren and a record six Monaco Grand Prix
Legacy secured
Six weeks after her brother's death at Imola, Viviane set up the Ayrton Senna Foundation, a non-governmental organization (NGO), which has gone on to pump hundreds of millions of dollars into Brazilian society, specifically the education of children.
Read More
"Ayrton represents a valuable asset to the country, a bright power for Brazil," Viviane, the Foundation's CEO, told CNN's The Circuit.
"I decided to focus on something big and that is education because it's the basis of any person or country doing well. There's not a person or a country that does well, if there is no education.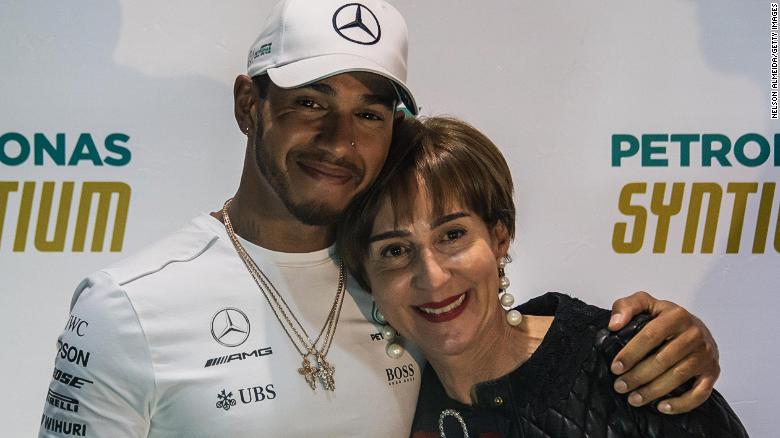 Viviane Senna with current F1 world champion Lewis Hamilton ahead of 2017 Brazilian Grand Prix
Education is key
Brazil has the ninth largest economy in the world but has lagged behind when it comes to educating its youngsters.
In 2015, the Program for International Student Assessment (PISA) ranked Brazil 63rd out of 70 countries in terms of 15-year-old students' performance in science, reading and maths.
The Ayrton Senna Foundation is trying to tackle this problem and every year helps around two million children and trains 60,000 teachers.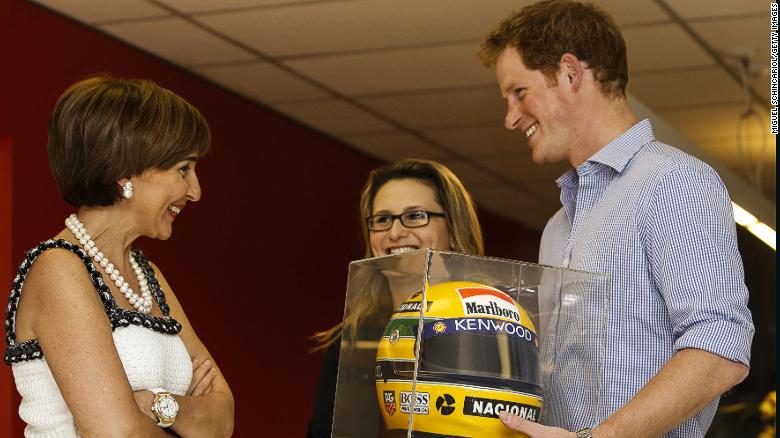 Viviane with Prince Harry during his 2014 visit to the Ayrton Senna Institute in Sao Paulo
It's not just targeting the traditional subjects though. The Foundation runs computer coding programs for school children and tries to teach them the "soft skills" needed to compete in the modern world.
"There's other skills to be learned such as leadership, teamwork, respect, collaboration, initiative, flexibility, soft skills that are as important as the classic cognitive skills for the full development of people living in the 21st century," Viviane says.
"Schools, not only in Brazil, but in the world, haven't understood that new task. So the institute has the goal to offer knowledge and solutions to help develop this whole group of new skills so we can prepare people for the world that is out there and I think this knowledge could be made available to other countries because this is a task for the world."
Strong brand
This work doesn't come cheap and is funded mostly by Senna's brand, which remains incredibly strong even though he has been dead for more than two decades.
Senna's brand is still big business 23 years after his death
So official Ayrton Senna ketchup is a thing. Anyone tried it? #F1 pic.twitter.com/wfbHHBqHnW
— F1 Fanatic (@f1fanatic_co_uk) April 30, 2017
As you'd expect, he's still a big hit with the Formula One community but his image pops up in all areas of life, including children comic books and even a range of table condiments from ketchup to mustard.
According to a report by the BBC earlier in 2017, the Senna brand has generated around $320 million for the foundation over the last five years alone.
"Time goes by but Ayrton's strength continues to grow," says Viviane whose daughter Bianca is the Foundation's head of branding and her son, Bruno, is a former F1 driver currently competing in the World Endurance Championship.
"We have few heroes that we admire and that represent good values to the country. He was one of the few.
"He went beyond just being someone who was admired, an idol, a cool personality. He was a hero and represented this bright side of Brazil, in a time where Brazil was dark. He had a profound role in Brazil's psyche. A very important role."`
Ayrton and Brazil were as one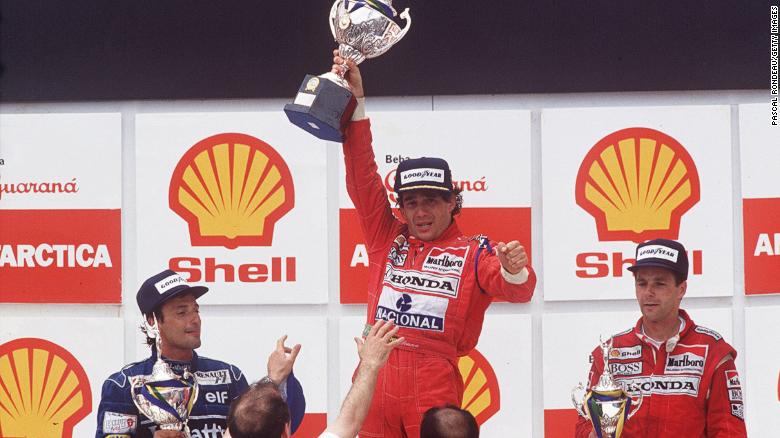 An exhausted Senna could hardly live the trophy after winning the 1991 Brazilian Grand Prix
Senna, who would be 57 if he were alive today, is widely regarded as one of the best Formula One drivers of all time -- certainly one of the most exciting -- and has become synonymous with overcoming the odds.
He racked up 41 victories during his career, including a record six Monaco Grand Prix and two wins at his home track of Interlagos.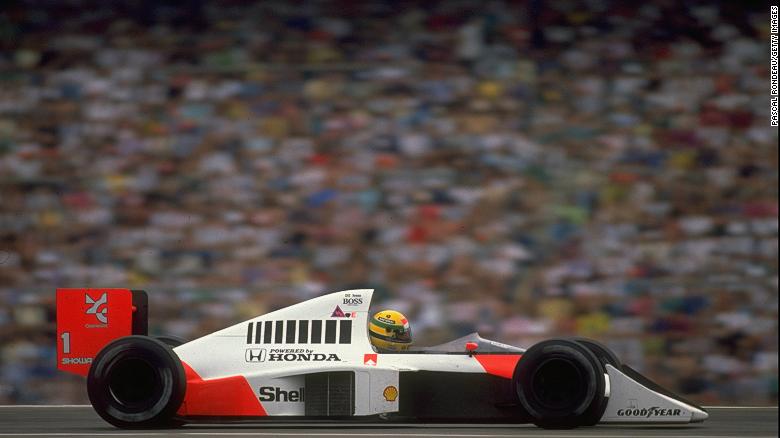 Senna competed in Formula One from 1984 until his death in 1994
"Ayrton showed up, winning, racing talented drivers from first world countries and winning, it was like Brazil could be a bright, winning country, in an area such as Formula One, even if our background was negative," says Viviane.
"All the Brazilians would sit in his car, would push his car, we would raise the flag with him in the podium. It was like we were as one. Ayrton and Brazil were as one."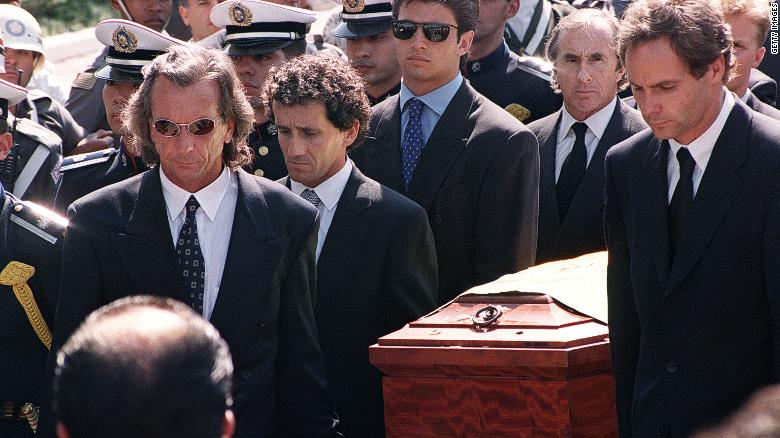 F1 drivers carry Senna's casket at his funeral including his great rival Alain Prost, Emerson Fittipaldi, Jackie Stewart and Gerhard Berger
Such was his standing in Brazil, the government declared three days of national mourning after his death in May 1994 and an estimated three million people went to his hometown of Sao Paulo for his funeral.
Later that year, Brazil's football team dedicated their World Cup win to Senna and today he continues to have a huge impact on the current generation of Brazilian sports men and women.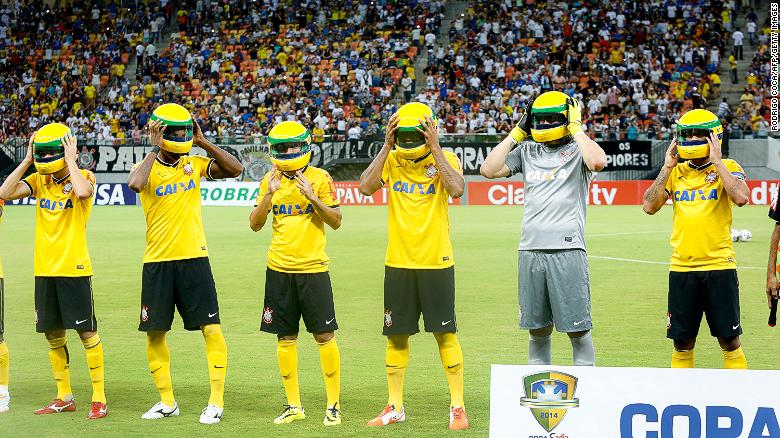 Corinthians football team wear replicas of Senna's helmet on the eve of the 20th anniversary of his death
Azul Brazilian airlines paid tribute to Senna 20 years after his death
Lewis Hamilton was given a commemorative Senna helmet after beating his previous record of 65 pole positions
Senna continues to inspire
A study carried out by the Brazilian Olympic Association before of the 2016 Rio Olympics found that Senna was the biggest source of inspiration for their athletes, many of whom were too young to have ever seen him race.
With that in mind, ahead of the Games, the Senna Foundation released 'On the Pulse of Brazil', a short animated movie with an inspirational message from Senna which Brazil's athletes were able to watch using an augmented reality app and a bracelet.
Senna's story has enjoyed success on more traditional platforms too.
The 2011 British documentary film "Senna" won a BAFTA and took nearly $11 million at box offices worldwide and a there's even a stage production, "Senna: The Musical,"which opened at a theater in Rio earlier this month.
The Senna juggernaut shows no sign of slowing down soon and Viviane is determined to use it to help children in Brazil achieve their potential and "develop the gift they come with in life."
Go to CNN.com/sport for more stories & features
"I think people come into this world to be something," she says. "Being able to be himself. that's what people really admire [about Ayrton], to be able to be what you were meant to be in this world.
"We want to offer people the chance to do the same, to develop their own nature through a full education."