21st Century Fox-Sky deal will be examined over media plurality and broadcast standards.
---
---
Murdoch bid for Sky faces plurality and standards probe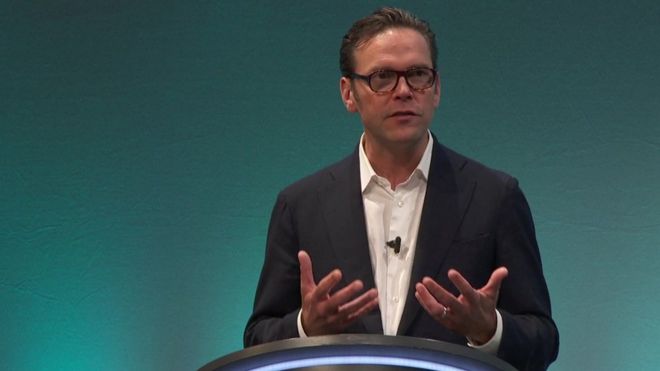 The bid by 21st Century Fox to buy Sky will be referred to competition regulators in the "coming days", Culture Secretary Karen Bradley has confirmed.
The deal is facing a much fuller examination than initially expected.
It will be assessed "on media plurality and genuine commitment to broadcasting standards grounds," Ms Bradley said.
The Competition and Markets Authority will provide its response within 24 weeks of the referral.
James Murdoch, chief executive of 21st Century Fox, urged the government to approve the deal.
"Remove the noise and get to the facts," he said, speaking to the Royal Television Society Convention in Cambridge.
Giving it the go ahead would send a signal that the UK is "open for business post-Brexit", he said. James Murdoch is also chairman of Sky which is currently 39% owned by 21st Century Fox.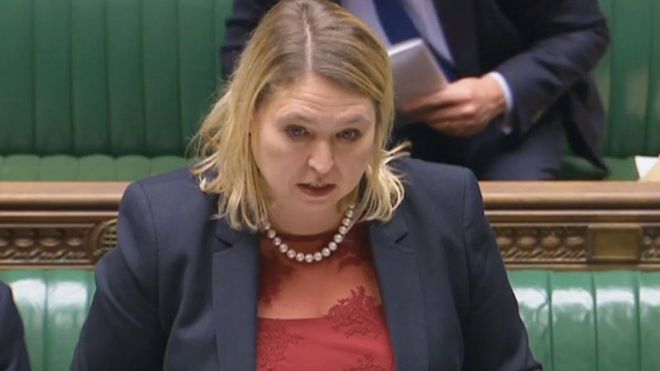 The culture secretary had already indicated earlier this week that she was "minded" to ask the competition regulator to look at the deal on two counts: the level of influence it would give media companies controlled by the Murdoch family within the UK media landscape, and over 21st Century Fox's commitment to broadcasting standards.
James Murdoch said: "We owned 100% of [Sky] for many many years, there were no issues. When I was chief executive - no issues. And when I was chairman - and I'm chairman again - no issues. So the record has to count for something."
Liberal Democrat leader Vince Cable said: "I am glad that Karen Bradley has shown courage in the face of pressure from the Murdochs.
"This referral is completely justified on grounds both of plurality and broadcasting standards.
"It is now over to the Competition and Markets Authority to properly scrutinise this bid and stand up for a plural and independent media.
'Corporate failures'
Earlier this year, Ms Bradley said she had received evidence casting doubt on Fox News's "commitment to accuracy and fairness in broadcasting" and supporting accusations of "false reporting" at the US channel.
A series of damaging allegations of sexual harassment at the Fox News Channel have become another hurdle in the Murdoch-backed bid for full ownership of Sky.
Last month, the media regulator, Ofcom, noted the "alleged behaviours amounting to significant corporate failures" at Fox, but concluded that as they didn't take place in a broadcasting standards context they "were not relevant to the decision over the takeover bid".
However, Ms Bradley said broadcasting standards and corporate governance questions would be included in the CMA's assessment of whether or not the deal should be approved, and if so, under what conditions.
Several women have alleged they were harassed by former Fox News chairman Roger Ailes, who died in May this year. He was removed from his post following the allegations, but critics argue Fox had inadequate systems in place to deal with claims of this kind.
The expanded agenda for the CMA referral has raised the prospect that the deal - the Murdochs' second attempt to acquire the rest of Sky - could fail.
An initial bid in 2010 was abandoned in the wake of the phone hacking scandal.
New governance systems were then introduced at Murdoch-owned media companies, and the broadcasting and film businesses were separated from Mr Murdoch's newspaper interests, which include the Sun, the Times and the Sunday Times.
Late last year, 21st Century Fox launched its new bid for Sky.
On Tuesday, Ms Bradley gave both broadcasters involved in the £11.7bn deal 10 days in which to submit further arguments. They declined the opportunity to make further representations.