SOUTHAMPTON, N.Y. (AP) — The Latest on the U.S. Open's first round Thursday (all times local): 8:30 p.m. Dustin Johnson, Ian Poulter, Scott Piercy and
---
---
SOUTHAMPTON, N.Y. (AP) — The Latest on the U.S. Open's first round Thursday (all times local):
8:30 p.m.
Dustin Johnson, Ian Poulter, Scott Piercy and Russell Henley were tied at 1-under-69 as the first round of the U.S. Open concluded.
Shinnecock Hills got the best of many of the world's top players, including Tiger Woods (8 over) and Phil Mickelson (7 over).
But Johnson and company held a one-stroke lead over Jason Dufner. The rest of the field was over par.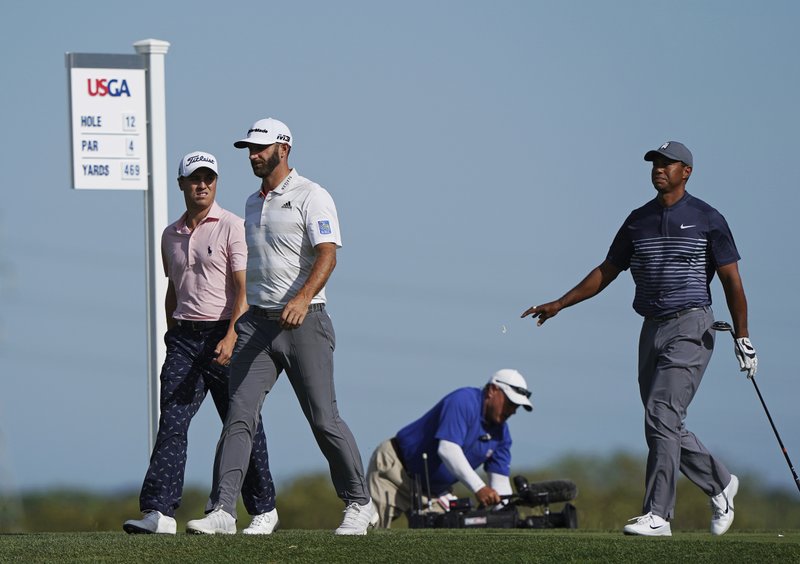 From left, Justin Thomas, Dustin Johnson and Tiger Woods walk off the 12th tee during the first round of the U.S. Open Golf Championship, Thursday, June 14, 2018, in Southampton, N.Y. (AP Photo/Carolyn Kaster)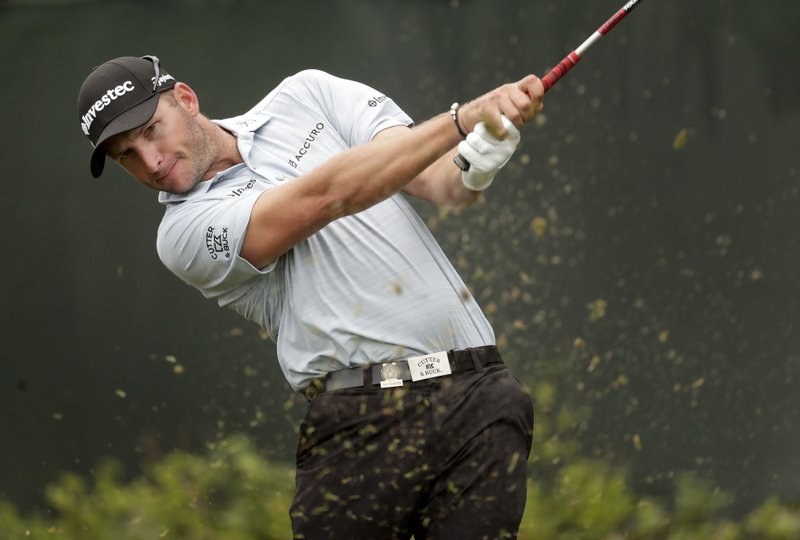 Dean Burmester, of South Africa, drives off the second tee during a practice round for the U.S. Open Golf Championship, Wednesday, June 13, 2018, in Southampton, N.Y. (AP Photo/Julio Cortez)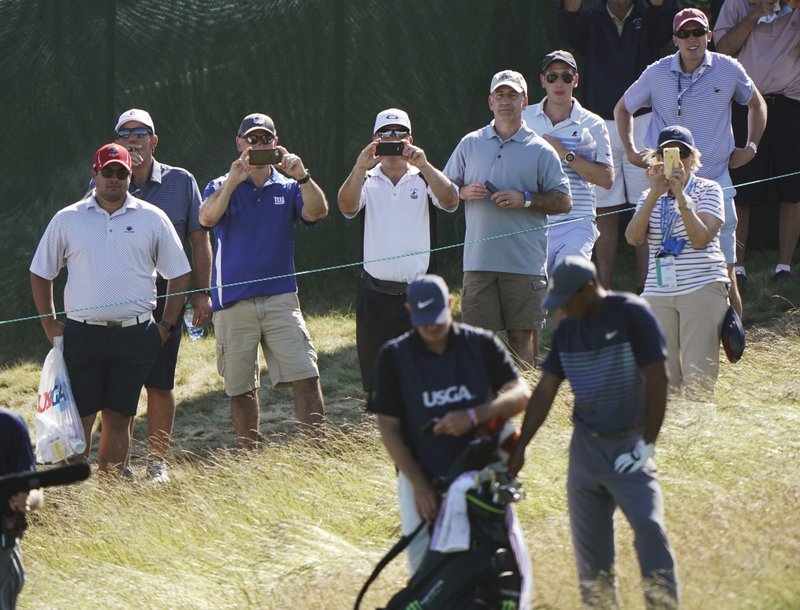 Spectators watch as Tiger Woods picks a club out of his bag on the tenth hole during the first round of the U.S. Open Golf Championship, Thursday, June 14, 2018, in Southampton, N.Y. (AP Photo/Carolyn Kaster)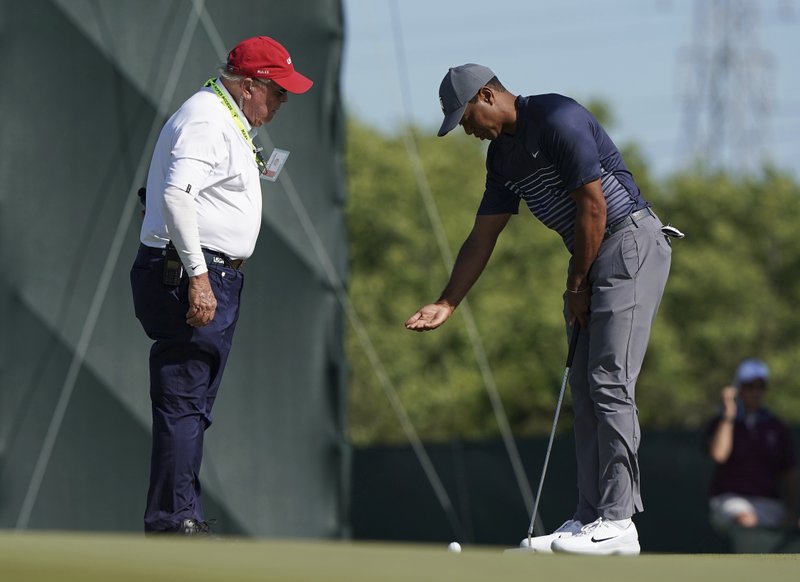 Tiger Woods, right, talks with an official on the tenth green after the wind moved his ball after he addressed it during the first round of the U.S. Open Golf Championship, Thursday, June 14, 2018, in Southampton, N.Y. (AP Photo/Carolyn Kaster)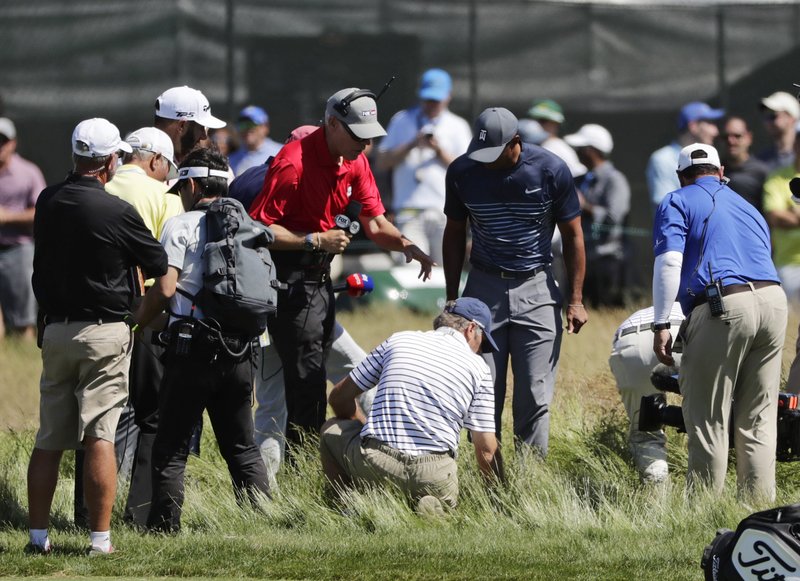 Tiger Woods, center, helps officials look for a ball hit into the fescue by Dustin Johnson on the fifth hole during the first round of the U.S. Open Golf Championship, Thursday, June 14, 2018, in Southampton, N.Y. (AP Photo/Frank Franklin II)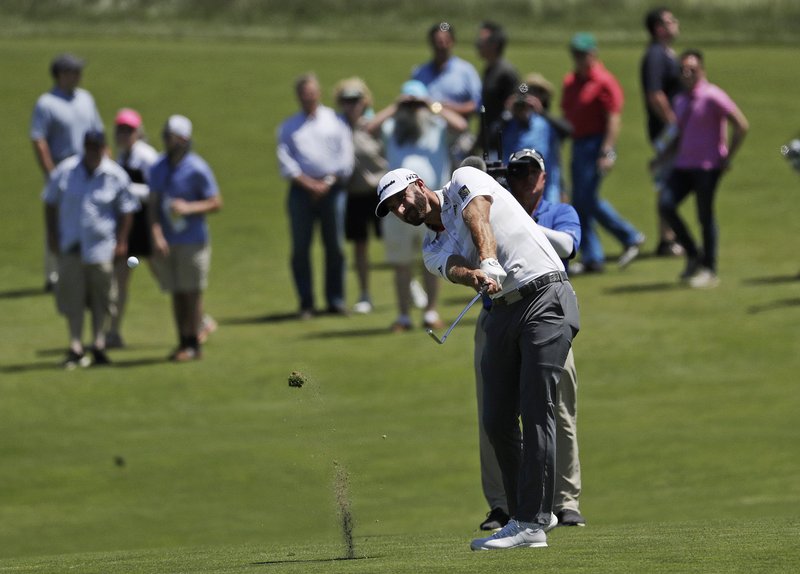 Dustin Johnson hits an approach shot on the first hole during the first round of the U.S. Open Golf Championship, Thursday, June 14, 2018, in Southampton, N.Y. (AP Photo/Julio Cortez)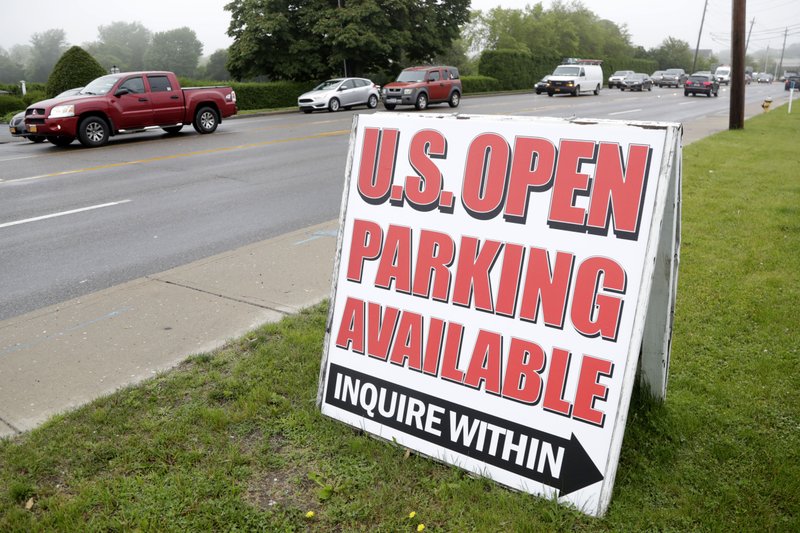 A sign for parking is displayed in front of a private lot as vehicles drive slowly in traffic along County Road 39 near the site of the U.S. Open Golf Championship, Wednesday, June 13, 2018, in Southampton, N.Y. (AP Photo/Julio Cortez)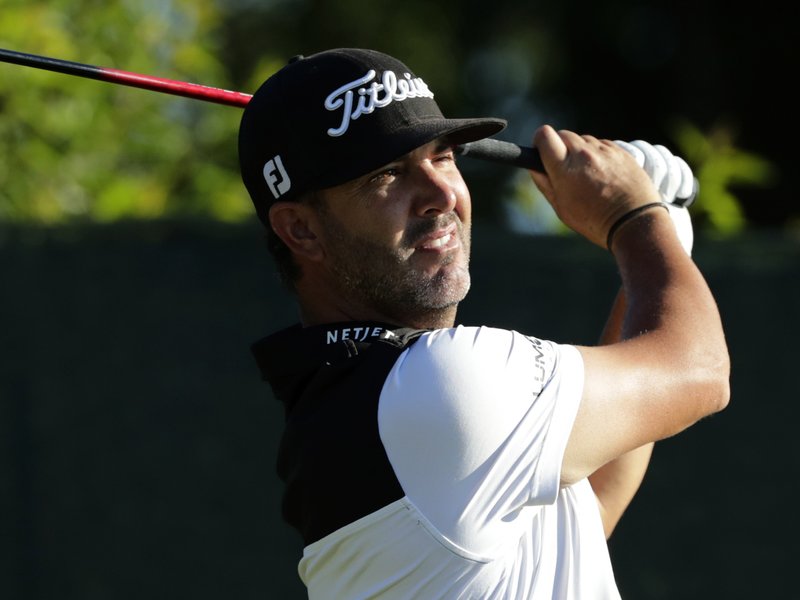 Scott Piercy plays his shot from the fourth tee during the first round of the U.S. Open Golf Championship, Thursday, June 14, 2018, in Southampton, N.Y. (AP Photo/Frank Franklin II)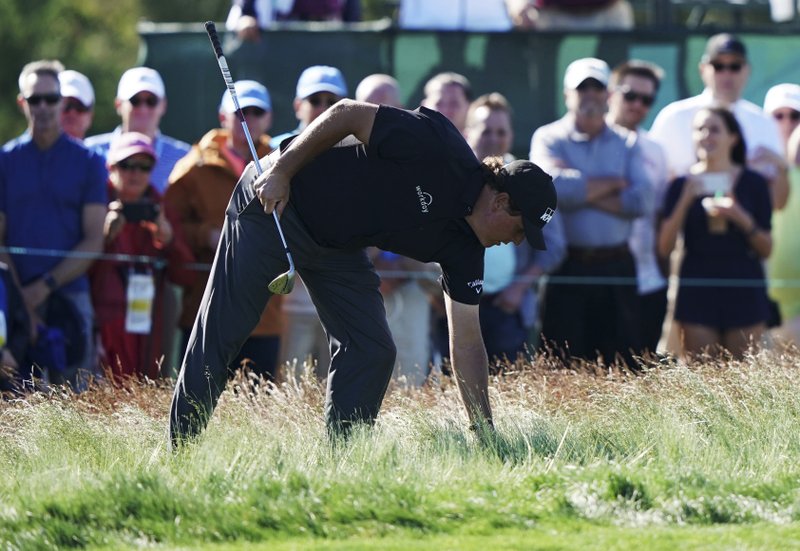 Phil Mickelson checks his lie in the fescue on the 12th hole during the first round of the U.S. Open Golf Championship, Thursday, June 14, 2018, in Southampton, N.Y. (AP Photo/Carolyn Kaster)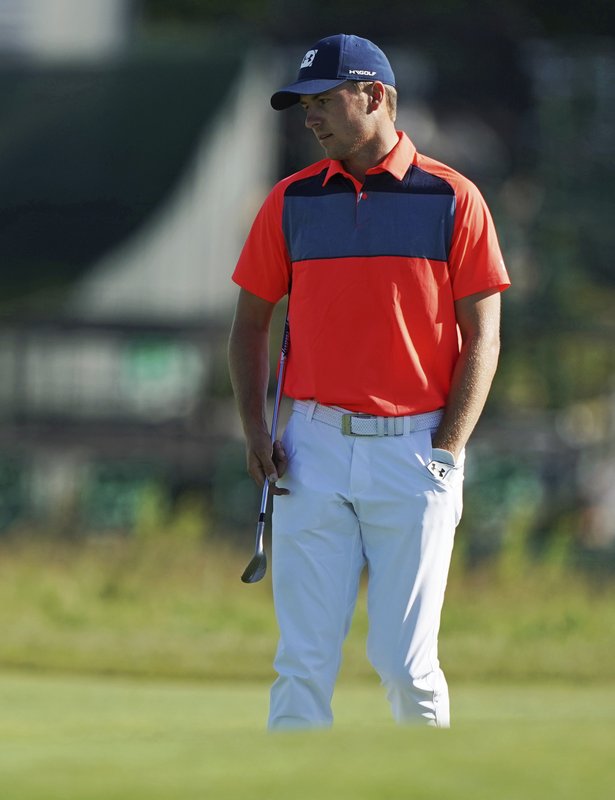 Jordan Spieth watches his ball roll back down the slope on the 11th green during the first round of the U.S. Open Golf Championship, Thursday, June 14, 2018, in Southampton, N.Y. (AP Photo/Carolyn Kaster)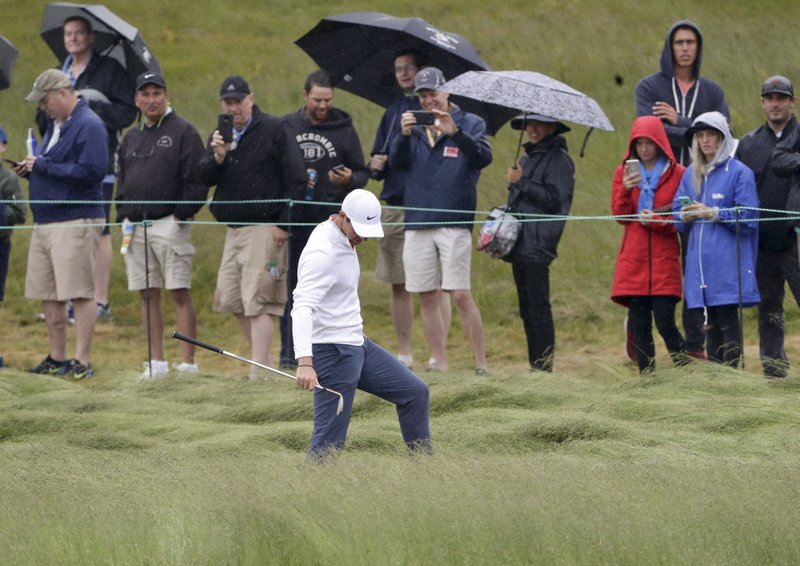 Rory McIlroy, of Northern Ireland, checks his lie in the fescue during a practice round for the U.S. Open Golf Championship, Wednesday, June 13, 2018, in Southampton, N.Y. (AP Photo/Frank Franklin II)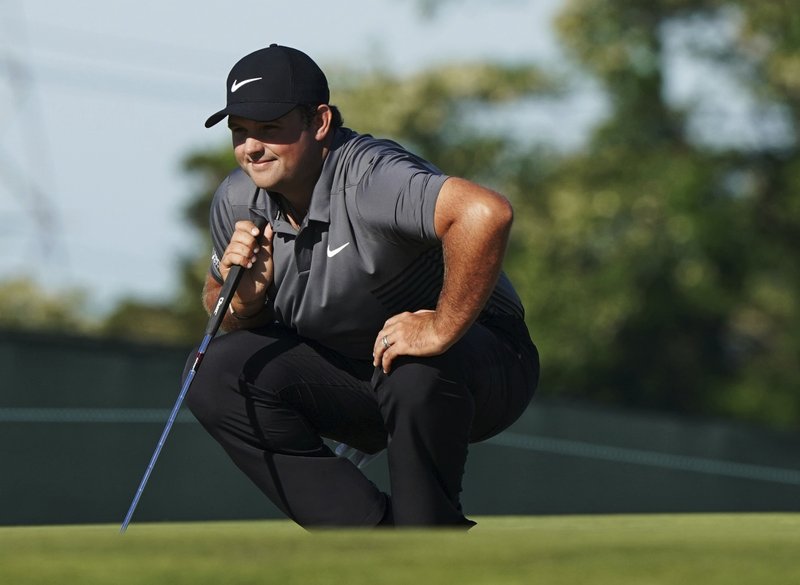 Patrick Reed lines up a shot on the 10th green during the first round of the U.S. Open Golf Championship, Thursday, June 14, 2018, in Southampton, N.Y. (AP Photo/Carolyn Kaster)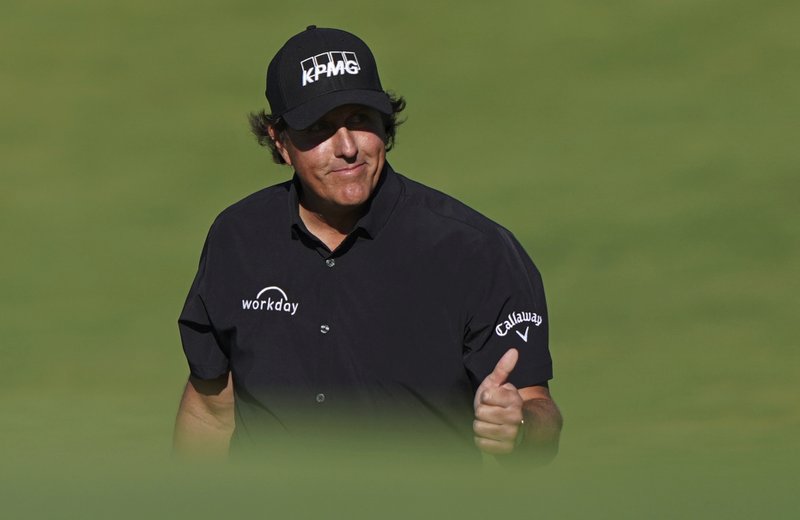 Phil Mickelson walks down the 10th fairway during the first round of the U.S. Open Golf Championship, Thursday, June 14, 2018, in Southampton, N.Y. (AP Photo/Carolyn Kaster)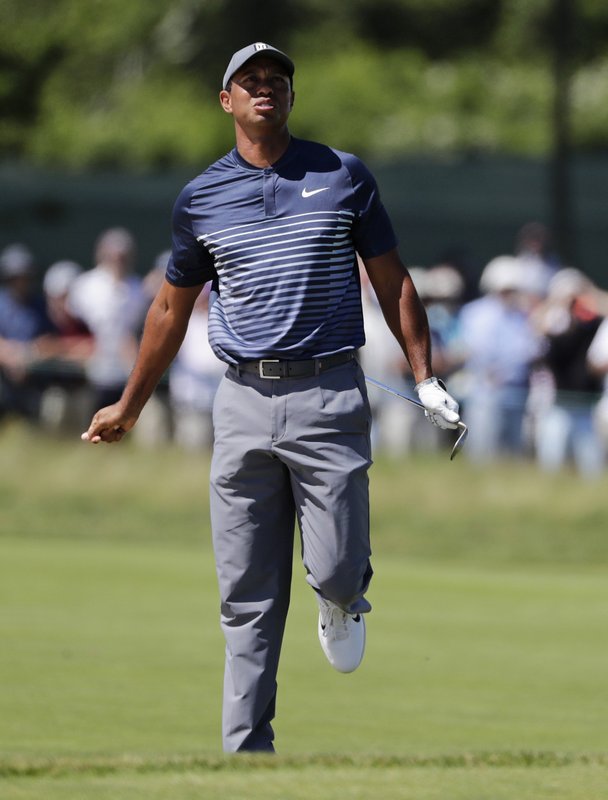 Tiger Woods reacts to his approach shot on the fourth hole during the first round of the U.S. Open Golf Championship, Thursday, June 14, 2018, in Southampton, N.Y. (AP Photo/Frank Franklin II)