TL;DR… I made an absolute fool out of myself.
---
---
Hello there! My name is Jameson and 10 years ago I was on the DEFINITIVE Aussie kids game show, It's Academic.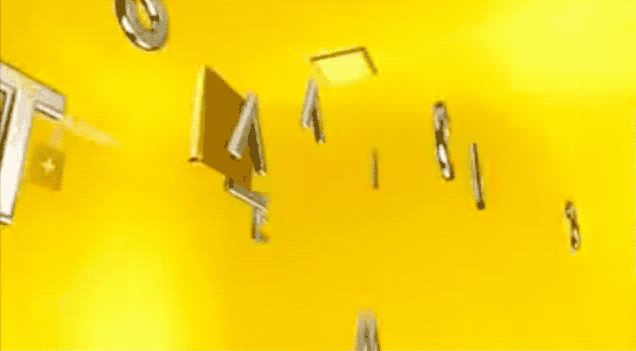 So how did I end up here? Well, grab some Dunkaroos, take a seat, and let me break it down for you.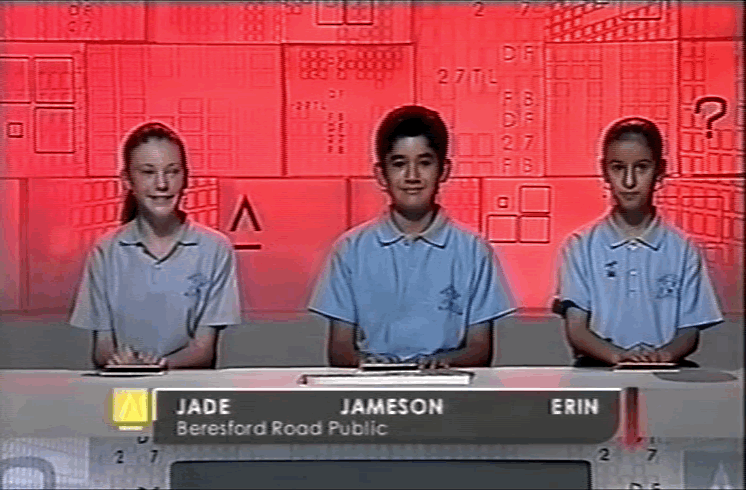 After someone applied our school for the show, we had an assembly where we were all told that there would be a general knowledge test.
The test determined the top 15 students who were to make up the five teams of three for the show. I was selected as captain of my team. After this came a LOT of studying, watching countless episodes of the show, and mock tests - all this in an effort to help us cope under the pressure of the show.
ADVERTISEMENT
Five months later, our school's time had come.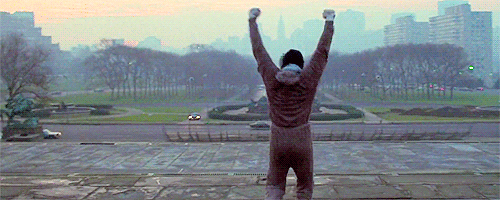 As the studio was being prepared, the students who sat in the crowd were slowly ushered in.
Most had signs with their schools names written in glitter and bubble writing. This was as '00s as it got! It was at this point that my nerves started to kick in. I was sitting there, sweating bullets as the makeup person was applying foundation to my pre-pubescent face.
I remember feeling overwhelmed as we were led into the studio and up to the podiums. A hush fell over the audience. Eminem put it best, "His palms are sweaty, knees weak, arms are heavy".
The host, Simon Reeve, came over and introduced himself.
Channel 7, NBC
We shook hands and he knew my name! This was a truly surreal moment.
As the theme music began to blare, Simon was given his cue. I sat there fixated on him, stunned, like a deer in headlights. Or more appropriately, a kid who was only just realising he was about to be on national TV.
ADVERTISEMENT
As the applause light flashed across the studio there was an uproar of cheers from the crowd.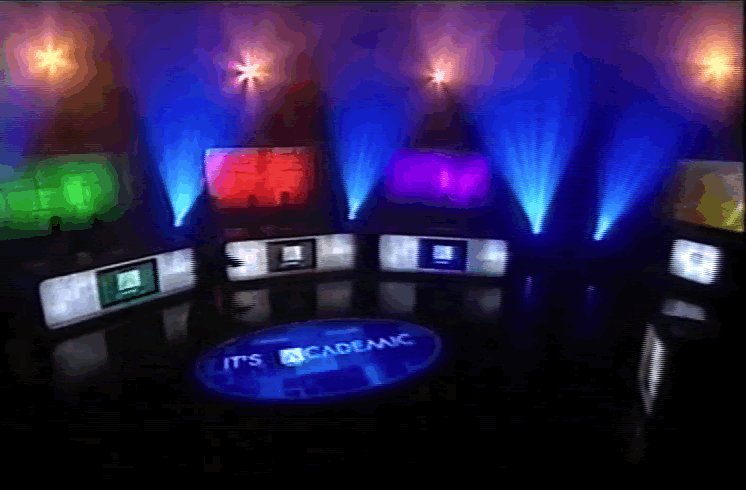 As Simon began introducing our team, my body went into survival mode.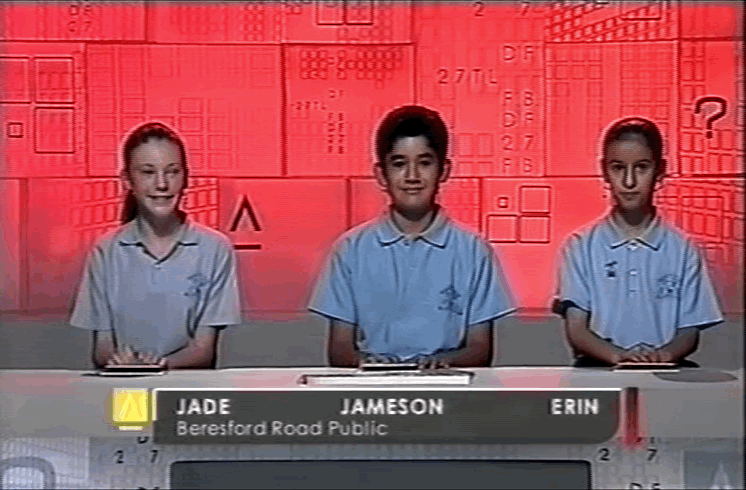 On our first question a teammate got the answer wrong and, well, my response was less than measured.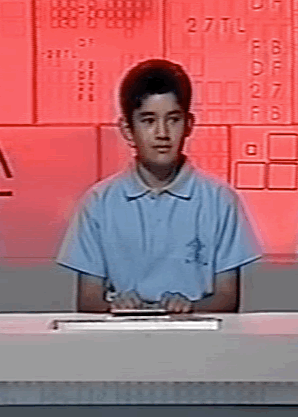 Before Simon uttered the last syllable on the next question, I jumped in to answer.
Channel 7
Was it because I knew the answer or because I had no idea and seemed to like the sound of my own voice? I think the latter is on the money. Nevertheless, it was correct.
I was starting to get cocky.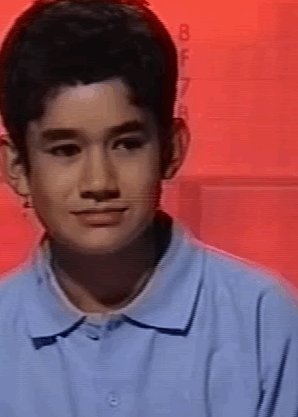 ADVERTISEMENT
During the ad break, I sat there in fear, thinking of how much we were losing by. My teammates didn't say anything. We were under pressure and I was starting to act impulsively and recklessly, but I didn't know it… yet.
The next round opened with this seemingly simple question.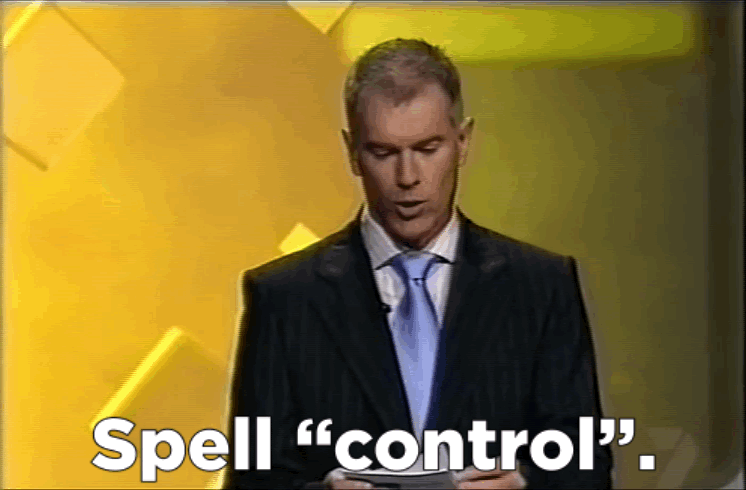 Without skipping a beat... I jumped in, which led to this: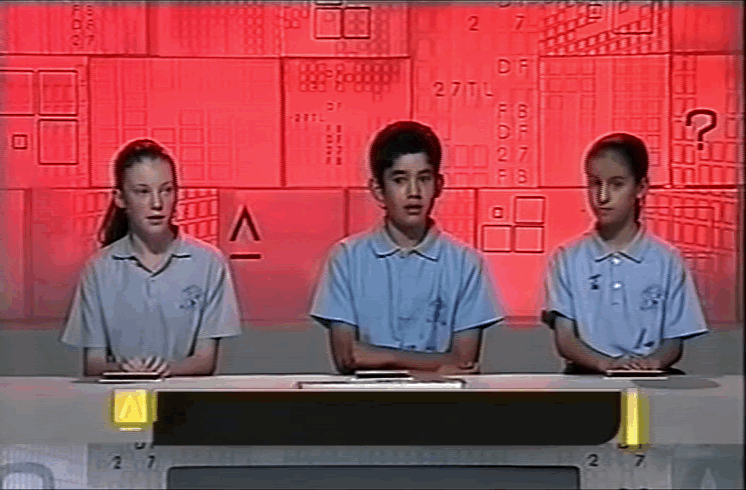 Have you ever wanted to see what instant regret looks like?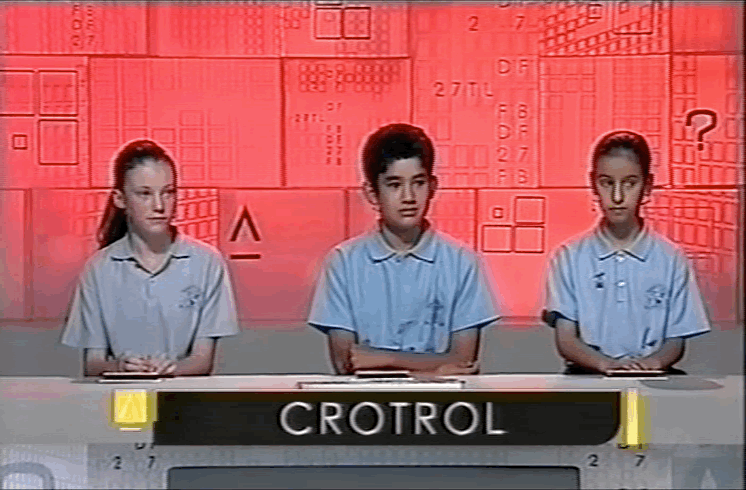 For the rest of the round I sat there in silence.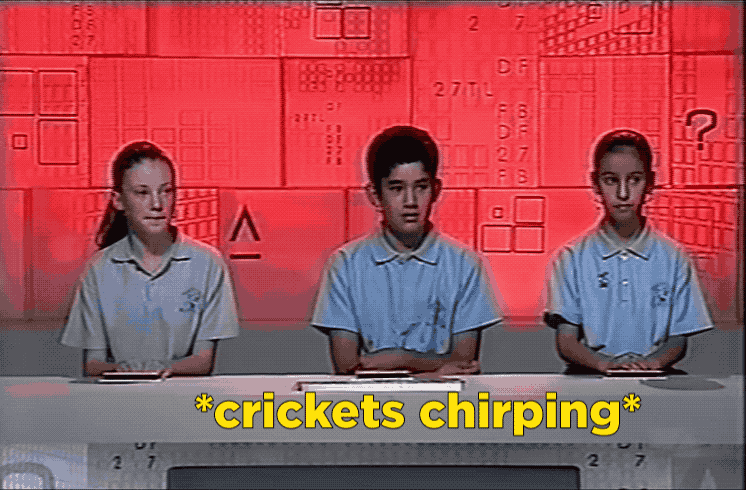 ADVERTISEMENT
Finally, after what felt like years, the final round was underway.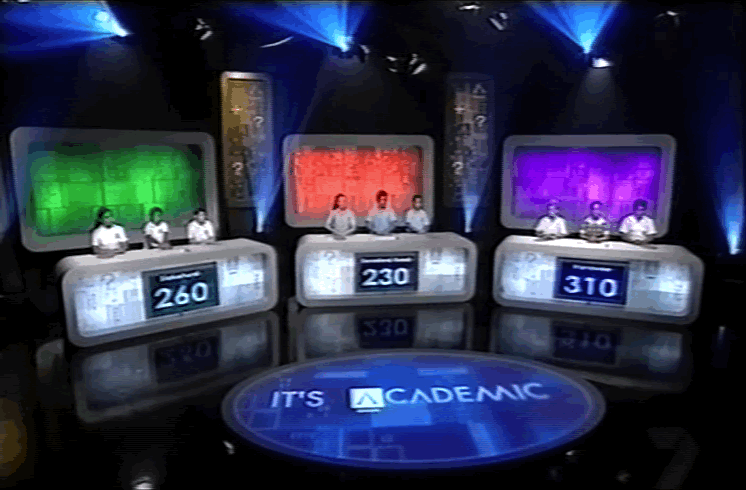 As if it were a reflex, I jumped on the buzzer.
Channel 7
The question "Is a pint a metric or imperial measure?" was delivered.
"Metric" I said confidently... WROOOOOONNNGGGG!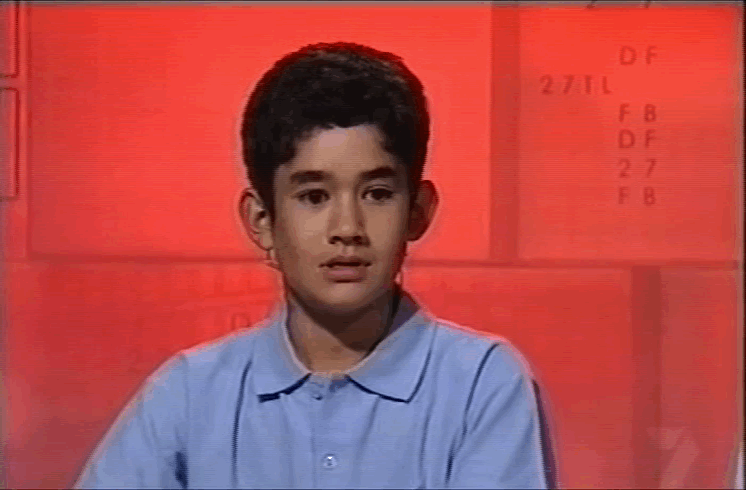 At the end of the show, these were the final scores: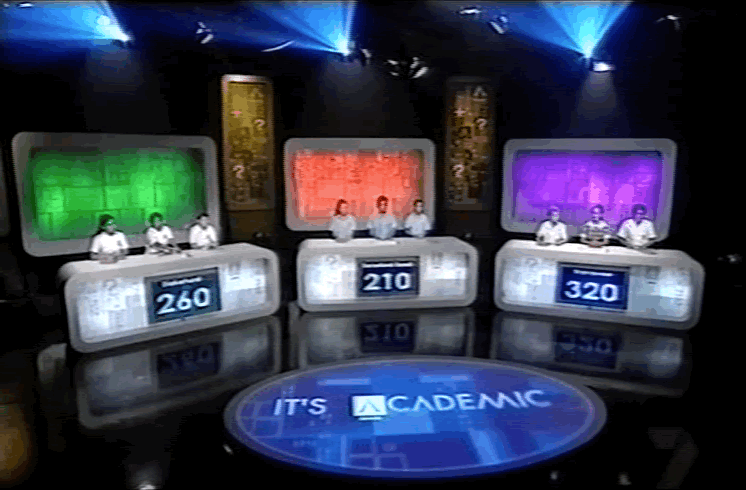 And undoubtedly, Simon Reeve directed this at me*.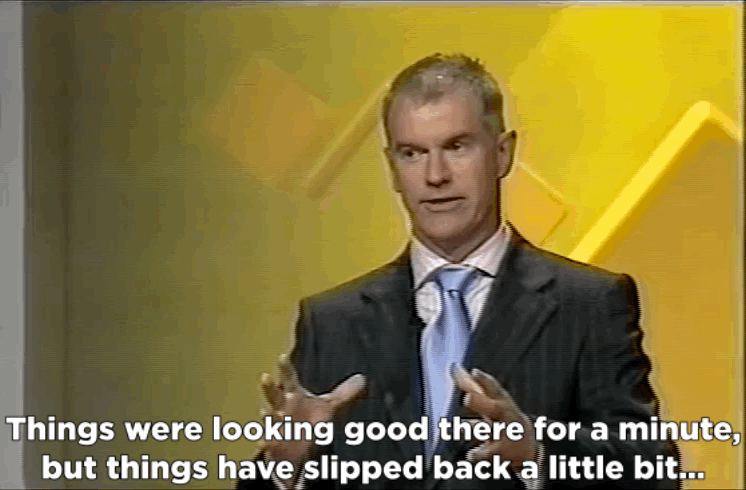 ADVERTISEMENT
The actual episode didn't air for another four months and by that time I had tried to put the loss out of my mind.
All the memories of my abysmal performance, sassy glances, and horrible misspelling seemed like a distant memory.
Not ready to relive it all again, my family and I sat down to watch the show.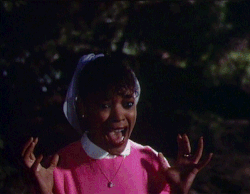 When I arrived to school the next day, our prizes were awaiting us.
We recieved Sea-Monkeys, some board games, and a t-shirt. As it would turn out this merely softened the blow of what was about to happen.
At lunchtime I saw people laughing to themselves. As the day went on, I realised what they were laughing at. Everyone in the school had watched the episode last night. One kid came up to me and said, "How stupid can you be?".
This was over 10 years ago, and I'll be honest, if I'm left with anything other than haunting memories...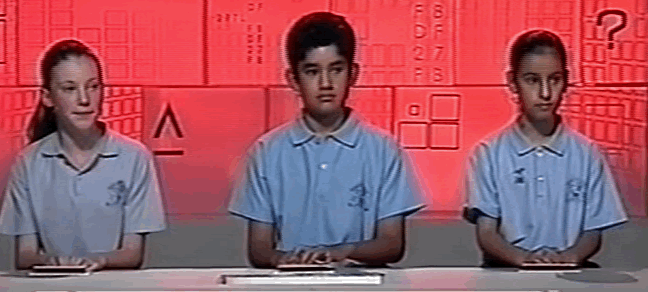 Buzzfeed
It's Rewind Week at Buzzfeed Oz! Go here for more '90s and '00s nostalgia.
Promoted by
View Comments