Time to grow your reading pile to new heights.
---
---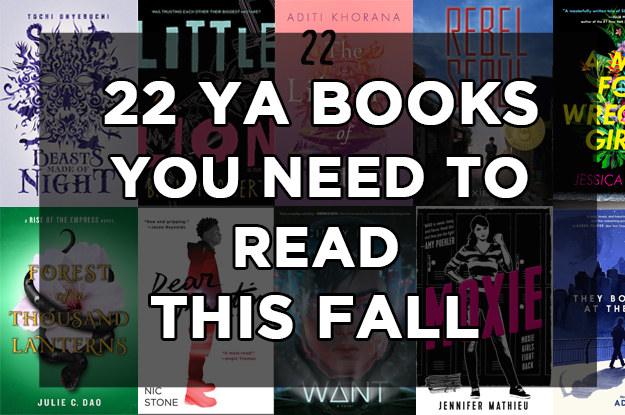 Farrah Penn / BuzzFeed
1. Little & Lion by Brandy Colbert
Little, Brown, Jessie Weinberg
Release date: Aug. 8.
What it's about: Suzette (aka Little) has just returned home to Los Angeles from her boarding school in New England to help support her family, most especially her brother, Lionel, who has been diagnosed with bipolar disorder. But as Little eases back into her old life, she finds herself falling for the one girl her brother happens to be in love with. Colbert writes genuinely about sexual identity, race, and mental illness in a raw, honest way in this gorgeous and emotional coming-of-age story.
Buy it here.
2. The Library of Fates by Aditi Khorana
Penguin, Rebecca Fishman
Release date: July 18.
What it's about: Princess Amrita has lived peacefully in her kingdom of Shalingar, but that all changes when Emperor Sikander pays a visit. Known for gaining power through violence, Amrita agrees to marry him in order to form an alliance and keep her people safe, but that isn't enough. When her palace falls under attack, she barely escapes with an oracle named Thala. Thala then encourages Amrita to journey with her to find the Library of All Things where they may reverse their fates and change the past. But will they succeed? Khorana creates a brilliant, whimsical story with an enriching world and characters that instantly feel like friends.
Buy it here.
ADVERTISEMENT
3. Forest of a Thousand Lanterns by Julie C. Dao
Penguin, Jonathan Dao
Release date: Oct 10.
What it's about: Xifeng knows that her beauty is power. Her unkind Aunt Guma has foreseen her destiny: That she could become Empress of Feng Lu. But when Xifeng seizes an opportunity to embrace a dark side of herself while attempting to fulfill her aunt's visions, she begins to realize that the wants her destiny to come true: no matter the cost, and no matter who she hurts or manipulates. This captivating, enchanting YA fantasy revolves around an anti-hero's journey and is nearly impossible to set down.
Buy it here.
4. Saints and Misfits by S.K. Ali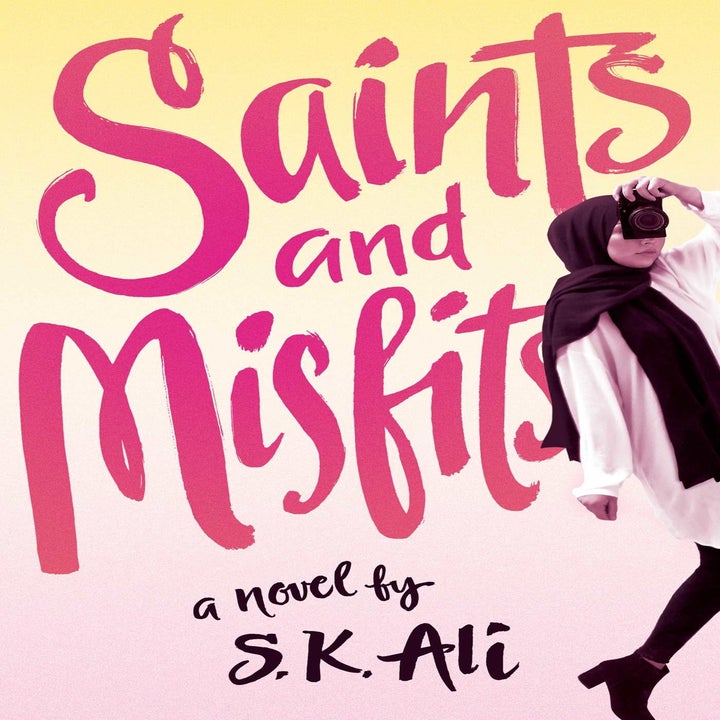 Simon & Schuster, goodreads.com
Release date: June 13.
What it's about: Janna Yusuf is an Arab Indian-American hijabi teenager struggling to find out who she is as a person and where she fits in, all while coming to terms that maybe she cares what people think of her — especially Jeremy. But Janna is also holding a dark secret close to her heart, and it's a secret that's she's not sure she can hold onto for much longer. Ali has written an honest, raw, and moving coming-of-age story that will cling to your heartstrings long after you finish the last page.
Buy it here.
5. What to Say Nextby Julie Buxbaum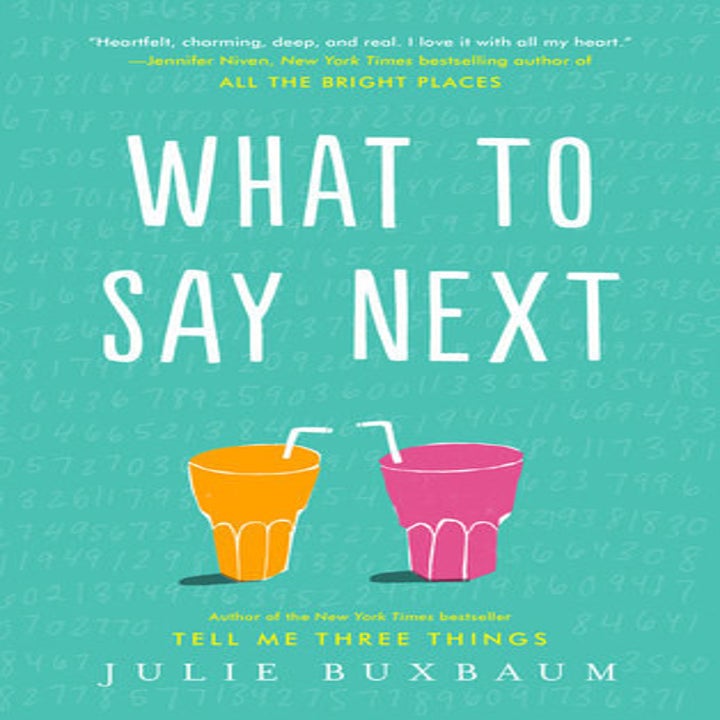 Delacorte Press, juliebuxbaum.com
Release date: July 11.
What it's about: Kit Lowell just wants everyone to give her space. After an accident resulted in the death of her father, she's not quite sure how to act or feel or just be at school. So instead of sitting with her friends, she reaches out to the solitude of David Drucker's lunch table. David has been labeled as "weird" and a "freak" by the rest of their classmates, but Kit is drawn to his openness and blunt honesty. As their friendship progresses, Kit asks David for his help in figuring out what really went wrong the night of her father's accident. But is the truth what either of them want? Told in dual-narration, Buxbaum creates amazingly compelling and realistic characters with voices that leap right off the page. It's a sweet contemporary read that you'll find hard to put down.
Buy it here.
6. Want by Cindy Pon
Simon & Schuster, cindypon.com
Release date: June 13.
What it's about: Set in a divided, futuristic society within Taipei where the earth and environment are crumbling, Jason Zhou does not identify as an elite — someone who is wealthy enough to afford the special suits that keep out the contamination. But when Jason discovers the manufacturer of these suits is the corporation who might also be responsible for keeping the earth contaminated, he must do whatever it takes to seek justice. Pon has penned a spectacular, fast-paced, action-packed novel full of brilliant suspense and vivid characters.

Buy it here.
7. Dear Martin by Nic Stone
Penguin, goodreads.com
Release date: Oct 17.
What it's about: Justyce, also known as Jus, begins writing letters to Martin Luther King Jr. after a scary, discriminatory incident with the police. Jus is a smart kid who attends a mostly white prep school and has dreams of attending an Ivy League university. Yet, he begins to wonder if the world truly does see him as a good because of the color of his skin. After the incident, Jus begins reflecting upon the daily microaggressions he experiences, especially those that come from a certain group of classmates. Dear Martin is a sincere, truthful novel that deep dives into the reality of injustice, prejudices, privilege, and racism in today's society. It's a heartbreaking and inspiring read that will stay with you long after you finish.
Buy it here.
ADVERTISEMENT
8. Beasts Made of Night by Tochi Onyebuchi
Razorbill, penguinrandomhouse.com
Release date: Oct 31.
What it's about: In Kos, Taj is a brilliant aki — someone who eats the sins of the elite that transform into sin-beasts. When akis kill these sin-beasts, they become tattooed with the beast on their skin while the guilt of the sin weighs heavy in their mind. Taj is determined to provide for his family, and this is the only way he can do so. But when Taj uncovers a dark conspiracy that may destroy Kos, everything changes. This compelling Nigerian-influenced fantasy has a wonderfully unique premise and lush, brilliant worldbuilding that will consume you until the last page.
Buy it here.
9. Otherworld by Jason Segel, Kirsten Miller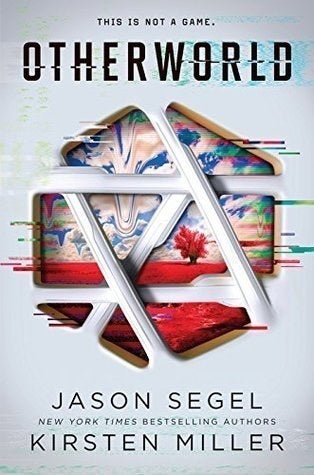 Release date: Nov 7.
What it's about: When Simon indulges in a new, virtual reality game called "Otherworld," he feels like he has some idea of what he's getting himself into. But as things take a dangerous turn, Simon realizes that this game he's entered isn't at all what he expected. Full of high stakes, thrillers, and fantastic twists and turns, fans of Ready Player One are sure to love this addictive read.
Buy it here.
10. A Map for Wrecked Girls by Jessica Taylor
Penguin, jessicataylorwrites.com
Release date: Aug 15.
What it's about: Emma and her older sister, Henri, have always been inseparable. There for each other during both good times and bad, they are each other's best friends. But when they find themselves shipwrecked on a deserted island with a gorgeous boy with a secret past, they must try and fight for not only survival, but a way home. The unbreakable bond between both Emma and Henri has been broken somehow, and tensions are high with conflicts and secrets. Told in a nonlinear timeline, A Map For Wrecked Girls contains characters you immediately grow to care for. It's a captivating story about sisterly bonds and desperate survival that'll have you hooked until the very end.
Buy it here.
11. The Authenticsby Abdi Nazemian
HarperCollins, Marc Ohrem-leclef
Release date: Aug 8.
What it's about: Daria Esfandyar, an Iranian-American teenager, has always felt proud of her heritage. She's happiest when she's with her group of friends, who call themselves The Authentics. But when she's assigned a school project that compels her to learn more about her family history, she discovers something unexpected — something that makes her truly question her identity. This fresh, compelling YA novel does a fantastic job at covering themes of fitting in, identity, and friendships.
Buy it here.
12. I Am Not Your Perfect Mexican Daughter by Erika L. Sánchez
Knopf Books for Young Readers, erikalsanchez.com
Release date: Oct 17.
What it's about: Julia has recently lost her older sister, Olga, who was the definition of "a perfect Mexican daughter." Now that she's gone, she's left to deal with her feelings of anger and grief. But when Julia snoops through Olga's room, she finds things that lead her to believe that Olga was hiding another part of her life — a part Julia desperately wants to uncover. With the help of her best friend Lorena and her boyfriend Connor, Julie is determined to find out more to her sister's story. Part contemporary and part mystery, Sánchez pens an alluring and authentic story.
Buy it here.
ADVERTISEMENT
13. Rebel Seoulby Axie Oh
Tu Books, axieoh.com
Release date: Sept 15.
What it's about: In this futuristic sci-fi novel, Lee Jaewon is an ex-gang member who only wants to prove himself as a loyal soldier in Neo Seoul. When Jaewon is recruited to the weapons development division, he believes this is his chance to prove himself. There, he meets, Tera, a subject in the government's super-soldier project trained to pilot a God Machine: massive robots designed for war. That's when Jaewon realizes he might not want to be on the side of a government who creates weapons out of humans. Oh creates an action-packed, high-stakes debut novel that contains spectacular, rich worldbuilding and complex characters. It's a thriller you absolutely won't want to miss.
Buy it here.
14. They Both Die At The End by Adam Silvera
HarperTeen, Margot Wood
Release date: Sept 5.
What it's about: Death-Cast is a system used to warn people 24 hours in advance of their End Day—also known as the day they die. Mateo Torrez and Rufus Emeterio both receive a call on the same day and through a series of events, wind up meeting each other using an app called the Last Friend, which pairs people up so they can find company on their final day. Mateo has always lived life carefully while Rufus has been slightly more carefree but together, they travel the city in one last effort to make peace with their life. Told through both boys' points of view with third person narrations sprinkled throughout, Silvera not only poignantly captures the raw emotion of facing your own morality, but creates such relatable and authentic characters you want to follow on their journey. His gorgeous writing and wonderful storytelling will wreck you in the very best possible way.
Buy it here.
15. Moxieby Jennifer Mathieu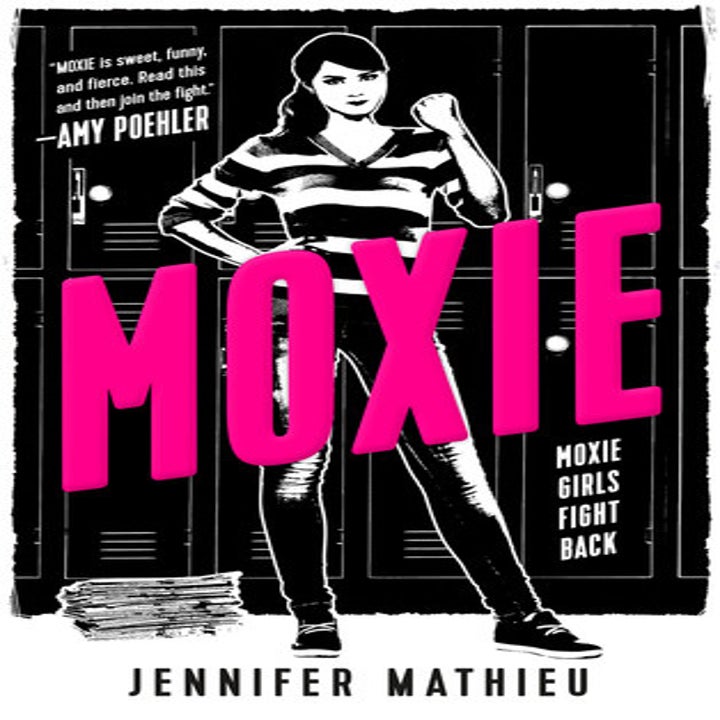 Roaring Brook Press, jennifermathieu.com
Release date: Sept 19.
What it's about: Vivian Carter is done with all the sexism in her small town high school, but instead of doing nothing, she decides to use her voice to provide some change. Inspired by her mother's '90s Riot Grrrl movement, Viv creates an anonymous, feminist zine that winds up stirring up emotion and inspiration in her fellow classmates and, in turn, creates a powerful girl revolution. Mathieu has penned a book that doesn't shy away from tough subjects of sexual harassment and sexism. This brilliant story is encouraging, empowering, powerful, and one that every female and male must read.
Buy it here.
16. The Go-Between by Veronica Chambers
Delacorte Press, amazon.com
Release date: May 9.
What it's about: After her superstar telenovela actress mother gets an opportunity for a television role in Los Angeles, Cammi's life is uprooted from Mexico City and moved to Beverly Hills. At Cammi's new academy, she's presumed to be a scholarship student because her mother is a maid — although Cammi doesn't quite correct them that she is a maid on TV. But how far will Cammi take this lie before everything gets out of hand? With an intriguing take on instilled prejudice, The Go-Between offers a fresh voice to the YA scene.
Buy it here.
17. The Art of Feeling by Laura Tims
HarperTeen, Laura Tims / goodreads.com
Release date: Aug 15.
What it's about: Samantha Herring is undergoing both emotional and physical pain — pain in her injured leg from the car accident that killed her mother. Ironically, she meets Eliot — a boy with a medical condition that doesn't make him feel any pain. As they stubbornly grow closer as friends, they slowly begin to confront the truth of what happened the day of the accident. Filled with realistic, fun banter and characters that feel like friends, Tims creates both an emotional and heartwarming novel about two very different dynamics.
Buy it here.
ADVERTISEMENT
18. Because You Love to Hate Me: 13 Tales of Villainyedited by Ameriie
Bloomsbury USA Childrens, goodreads.com
Release date: July 11.
What it's about: This wickedly fun short story collection contains fairy tales we've grown to know and love reimagined from villains' perspectives who might be slightly...misunderstood? Written by thirteen bestselling authors who've teamed up with BookTubers, these lovely short stories are rich, captivating, and unique in their own ways.
Buy it here.
19. Wild Beautyby Anna-Marie McLemore
Feiwel & Friends, goodreads.com
Release date: Oct 3.
What it's about: The Nomeolvides women of La Pradera are known to hold a legacy: If they love someone too deeply, that lover is known to vanish. When a mysterious boy appears on the grounds, Estrella is curious to where he came from. But the boy knows nothing but his name, and Estrella decides to help pull together the fragments of his mysterious past. This hauntingly rich story is beautifully written and filled with magical realism and lush, realistic characters that will leap off the page and into your heart.
Buy it here.
20. Jane, Unlimited by Kristin Cashore
Kathy Dawson Books, kristincashore.blogspot.com
Release date: Sept 19.
What it's about: After her aunt goes missing during an Antarctic excursion, Jane mostly feels lost. That is, until a new friend, Kiran Thrash, invites her to Tu Reviens, a glamorous island mansion. Because her aunt once told her, "If anyone ever invites you to Tu Reviens, promise me that you'll go." Jane goes. There Jane comes face-to-face with five choices that may determine the outcome of the new life she's found here. Cashore eloquently pens an intriguing, magical, extraordinary multi-dimensional story.
Buy it here.
21. Calling My Name by Liara Tamani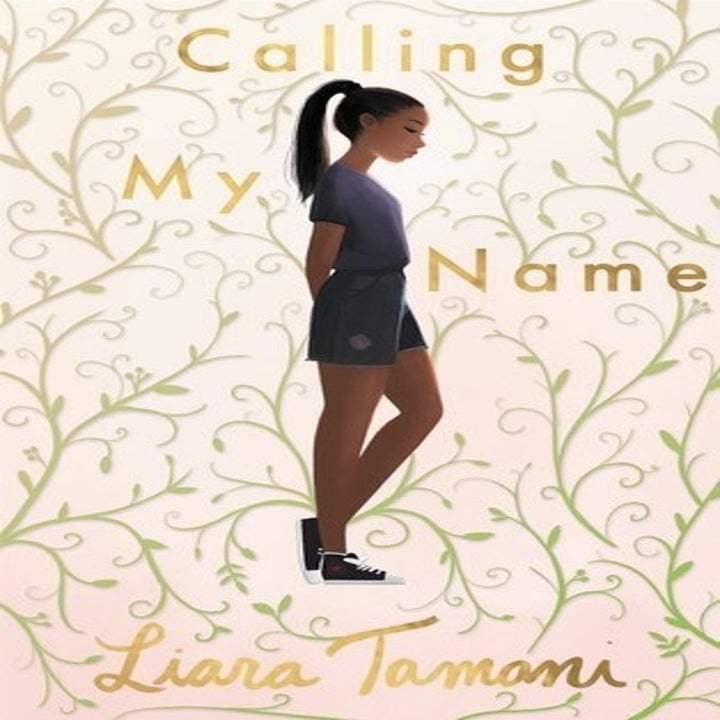 Greenwillow Books, liaratamani.com
Release date: Oct 24.
What it's about: Taja Brown knows her place and the restrictions within her conservative and tight-knit African American family, but she suddenly feels left behind watching her friends go through a world of firsts — from kisses to boyfriends to everything in between. But everything shifts when Taja falls in love for the first time. Tamani creates a raw, relatable, and eloquently-told coming-of-age story about finding your place, beliefs, and identity.
Buy it here.
22. The Nowhere Girls by Amy Reed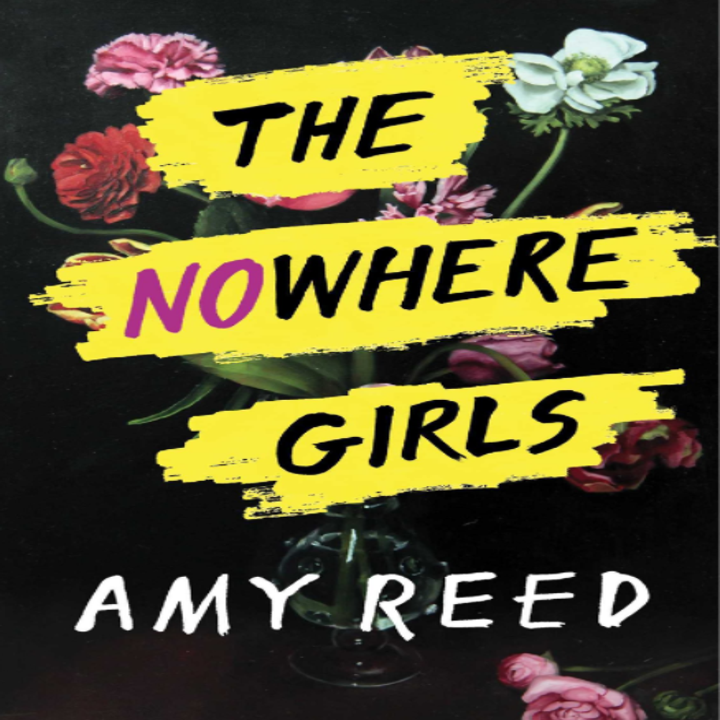 Simon Pulse, amyreedfiction.com
Release date: Oct 10.
What it's about: Told in multiple points of views, a group of misfit girls work together to fight the sexist and misogynistic culture at their high school while also seeking justice for Lucy Moynihan, a rape victim who formerly went to their school. Erin, Grace, and Rosina each have distinct voices and personalities as they bring together the girls at their school to start a revolution. Reed takes difficult, but incredibly important, topics and lays it all out in this moving story. The core of the novel is empowering, brutally honest, and realistically complex.
Buy it here.
Promoted by
Want great book recommendations in your inbox every week? Sign up for the BuzzFeed Books newsletter!
Sign up
Great!
You're almost there! Check your inbox and confirm your subscription now!
View Comments