Nope.
---
---
We asked the BuzzFeed Community to tell us the most messed-up amusement park stories they've ever heard. Here are the true and terrifying results.
🚨 WARNING: This post contains disturbing and distressing content. Please continue at your own risk.🚨
1. A fire broke out in the Haunted Castle at New Jersey's Six Flags in 1984, but guests thought the flames were part of the attraction and got trapped inside.
Wikipedia Commons / Myk Streja / CC BY-SA 4.0, Flickr Creative Commons / amslerPIX
Eight people died inside the building and could only be identified by their dental records. One of the firefighters said they "couldn't tell the difference between the prop skeletons and what was real."
—monicas41
Advertisement
2. A derailment on Big Thunder Mountain Railroad at Disneyland California once caused a man to die, and passengers had to sit next to the body for 20 minutes before help came.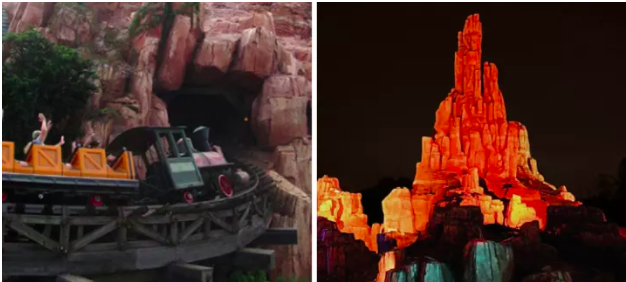 3. A cable split a fiberglass coaster car in half at Knott's Berry Farm in California in 2009, slashing an 11-year-old rider's leg.
Wikipedia Commons / CC BY-SA 2.0, Wikipedia Commons / Public Domain
Kyle Wheeler and his dad were riding the Xcelerator when the launch cables snapped midway through the launch. The boy's knee and ankle are now functioning again, and the park settled with the boy's family to cover "medical bills as well as the family's emotional distress."
—akinamelkew
4. In 1991, two people were electrocuted at Kings Island in Ohio, and an hour later, a woman fell to her death on a flight simulator ride.
Via youtube.com, Wikipedia Commons / CC BY-SA 3.0
The two incidents were unrelated: The fatal shock happened when two men went into a roped-off pond that had electrical equipment sticking out of it, and the woman was believed to have fallen out of her harness on the flight simulator.
—leahlantryh
5. A man died at Disneyland in California while trying to sneak into the park after hours via the monorail track in 1966.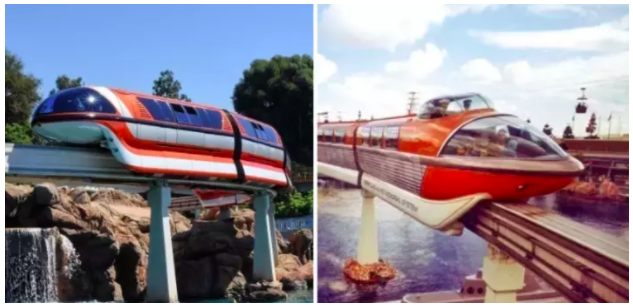 6. An employee of New Jersey's Action Park was the first person to die on a ride on property when he rode off the Alpine Slide track and hit his head.
Flickr Creative Commons / mmatins, Flickr Creative Commons / Joe Shlabotnik
The slide was made of cement and fiberglass, and has been described as "essentially a giant track to rip people's skin off that was disguised as a kid's ride." The original Action Park closed in 1996, reopened and closed again in 2014 to 2015, and was reopened as a "safer park" called Mountain Creek Waterpark in 2016.
—brandih4
Advertisement
7. A young girl fell out of her seat and to her death in 1995 on the Timber Wolf at Worlds Of Fun in Kansas City.
instagram.com, Wikipedia Commons / CC BY-SA 3.0
Ryan Bielby was 15 years old when she fell out of the coaster's car, possibly due to seatbelt failure. A friend sitting next to her said the lap bar detached at the top of the hill, but that she'd reattached it and locked herself back in, whereas Ryan must not have done so.
—hjgables
8. A 12-year-old boy slipped out of his safety harness on a free-fall drop ride at Paramount's Great America in California in 1999, falling 207 feet to his death.
Wikipedia Commons / CC BY-SA 4.0
The boy had been strapped in and the metal safety harness was secured, and it was still secured when the ride came back down, even though he wasn't in the seat. He met the height and physical requirements for the ride as well.
—skailyr
9. Two people drowned in New Jersey's Action Park wave pool in the '80s.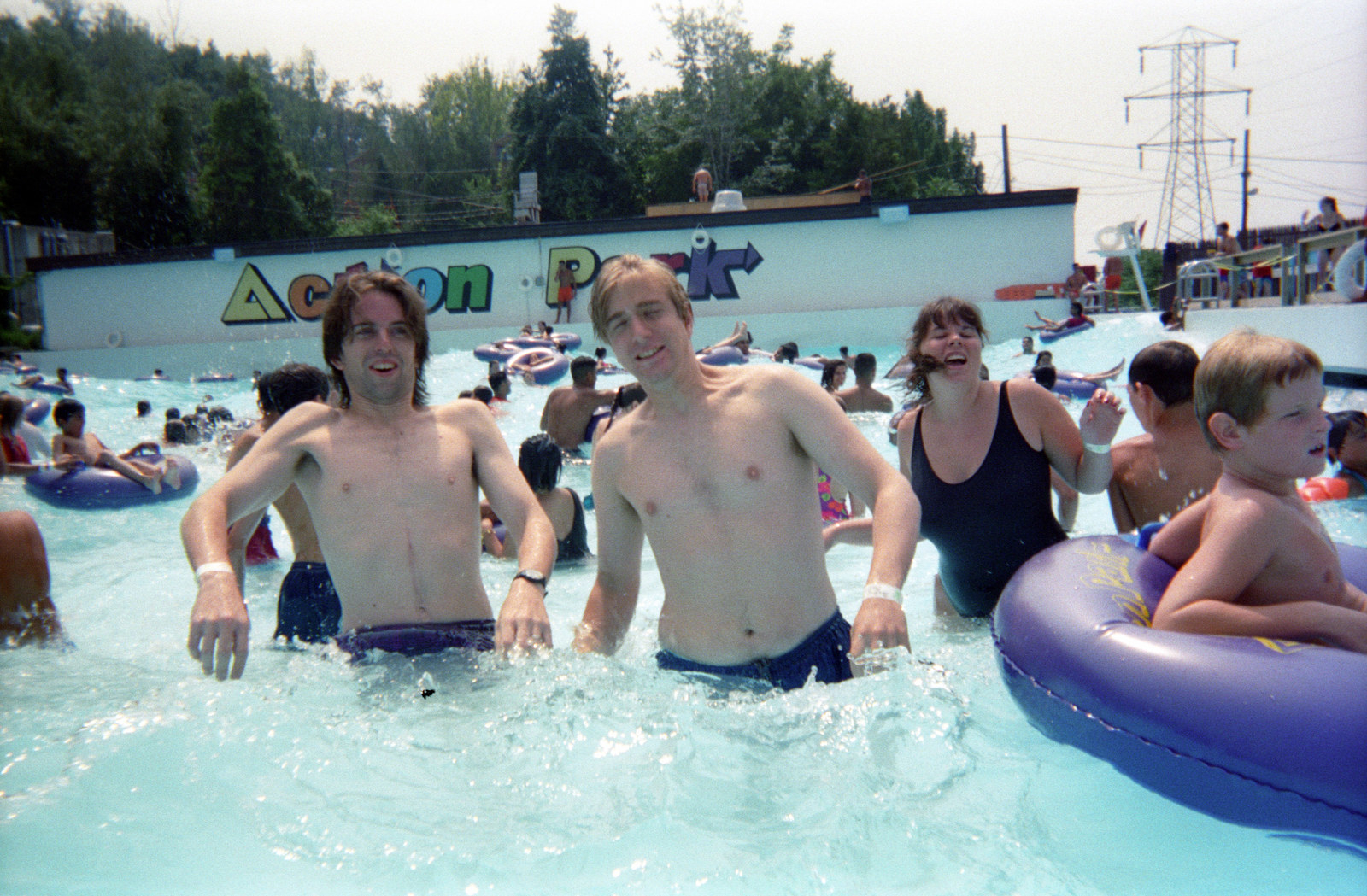 10. The Demon at Six Flags Great America in Illinois got stuck upside down for almost three full hours in 1998.
Wikipedia Commons / Public Domain, Via instagram.com
23 riders were hanging from one of the ride's many vertical loops, but luckily no major injuries were ever reported.
—Anna Kopsky
11. Two cars on the Runaway Mine Train at Alton Towers in England once split in two in 2006, causing them to crash into one another.
Wikipedia Commons / CC BY-SA 3.0, Via instagram.com
The cars were full with 46 people on board, and the worst injuries reported were whiplash and possible spinal injuries for some passengers. The trains were fixed and the ride still operates today.
—Sean Marcus, Facebook
Advertisement
12. In 1982, a 27-year-old man was electrocuted to death on the Kayak Experience at New Jersey's Action Park.
Flickr Creative Commons / Jeff Sorenson, Action Park
A wire was loose, so when the man's kayak tipped in the water, he was affected upon impact.
—brandih4
13. Just last year, a 10-year-old boy was killed on what was called "the world's tallest waterslide" at Schlitterbahn in Kansas City, Kansas.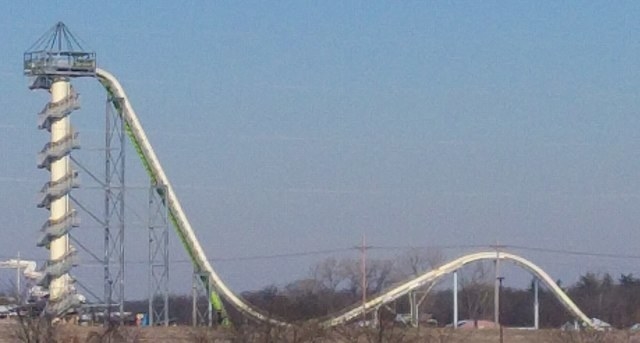 14. In 1991, a girl tried to scare her cousin on Disney World's Haunted Mansion, but fell and got dragged under a car.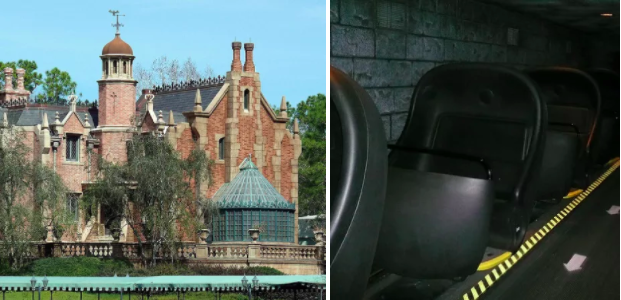 15. An employee at England's Camelot Park was killed by the Gauntlet roller coaster in 2001 while greasing the tracks.
Via instagram.com, Wikipedia Commons / CC0
The death of 59-year-old Harry Matthews resulted in around £60,000 in fines and hospital bills paid for by the park, after it was revealed that they hadn't written any safety precautions for its employees. The park closed in 2013 due to low ticket sales.
—Chris Peña
16. A wire snapped and cut off a girl's feet while she was riding Superman: Tower of Power at Six Flags Kentucky Kingdom in 2007.
Wikipedia Commons / CC BY-SA 3.0
A cable fell and wrapped around the then-13-year-old's neck, and though she was able to remove it, the cable slipped around her feet, detaching them from her body. Luckily, doctors were able to reattach her feet years later.
—amyg41 and m405
17. A wild goose once flew smack-dab into the face of Fabio while he rode the Apollo's Chariot rollercoaster at Busch Gardens in Virginia.
Comedy Central, Via instagram.com
He was descending from the coaster's first drop when the goose smashed into the bridge of his nose, but he ended up needing only three stitches.
—Micronaut Girl
18. And one Disneyland visitor was killed while simply waiting in line to board a ride in 1998.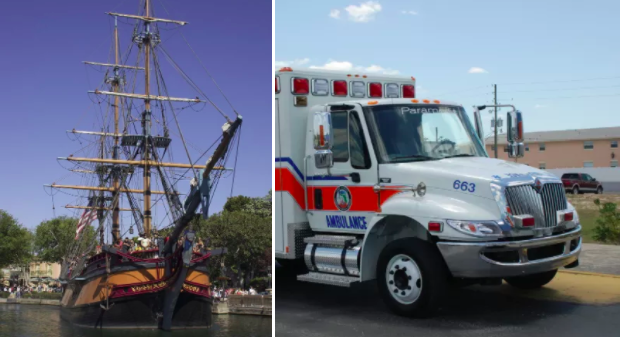 Want to be featured on BuzzFeed? Follow the BuzzFeed Community on Facebook and Twitter!
CORRECTION
Nov. 13, 2017, at 14:49 PM
Schlitterbahn Waterpark is located in Kansas City, Kansas. An earlier version of this article said it was on the Missouri side. Thanks so much to the readers who pointed that out!
Promoted by
View Comments