Think beyond Paris and Tokyo.
---
---
1. Oaxaca, Mexico: For incredible street food and all the mezcal you can drink.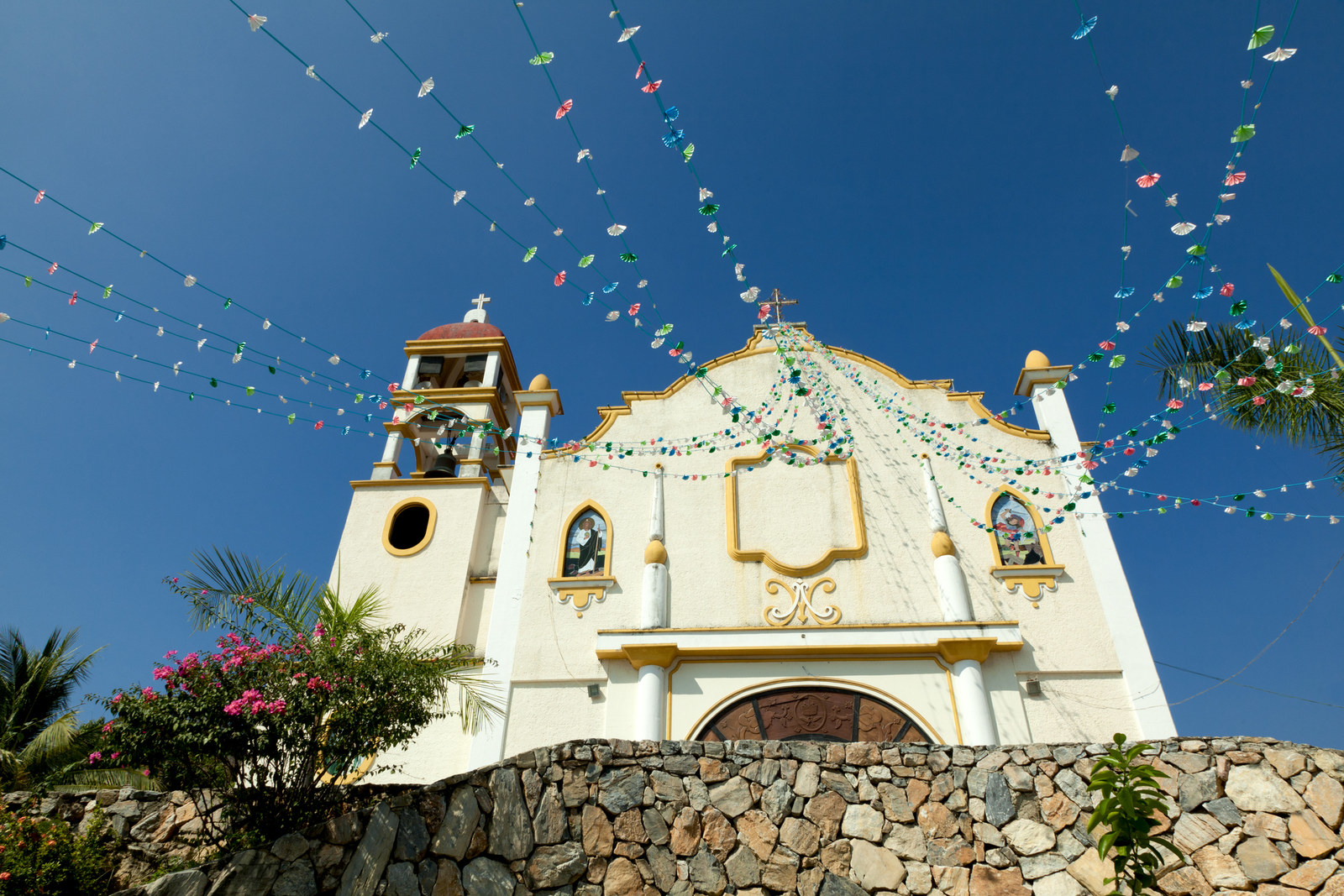 @chubbychinesegirleats via Instagram / Via instagram.com, @jadlonomia via Instagram / Via instagram.com
Oaxaca, located in southern Mexico, deserves a place on every foodie's bucket list for one main reason: the street food. Whereas Mexico City boasts fine restaurants like Origen and Casa Oaxaca, nothing beats Oaxaca's eclectic markets, dishing out everything from barbacoa tacos to tamales stuffed with pork and chicken. Nicknamed "the land of seven moles", Oaxaca is known for its variety of chili-based sauces.
@berriesandfun via Instagram / Via instagram.com, @javowalkermerol via Instagram / Via instagram.com
Don't miss out on any of the traditional dishes (especially the fried grasshoppers, called chapulines, if you're feeling brave). Browse the stalls of the Mercado 20 de Noviembre — one of the most popular street markets — to taste memelas, toasted masa cakes; tetelas, triangular tortillas stuffed with black beans and crema; and tlayudas, huge crispy tortillas topped with refried beans, quesillo, and meat. And don't forget about mezcal, a crucial part of the Oaxacan food experience.
Advertisement
2. Melbourne, Australia: For fresh, farm-to-table ingredients and Instagrammable plates.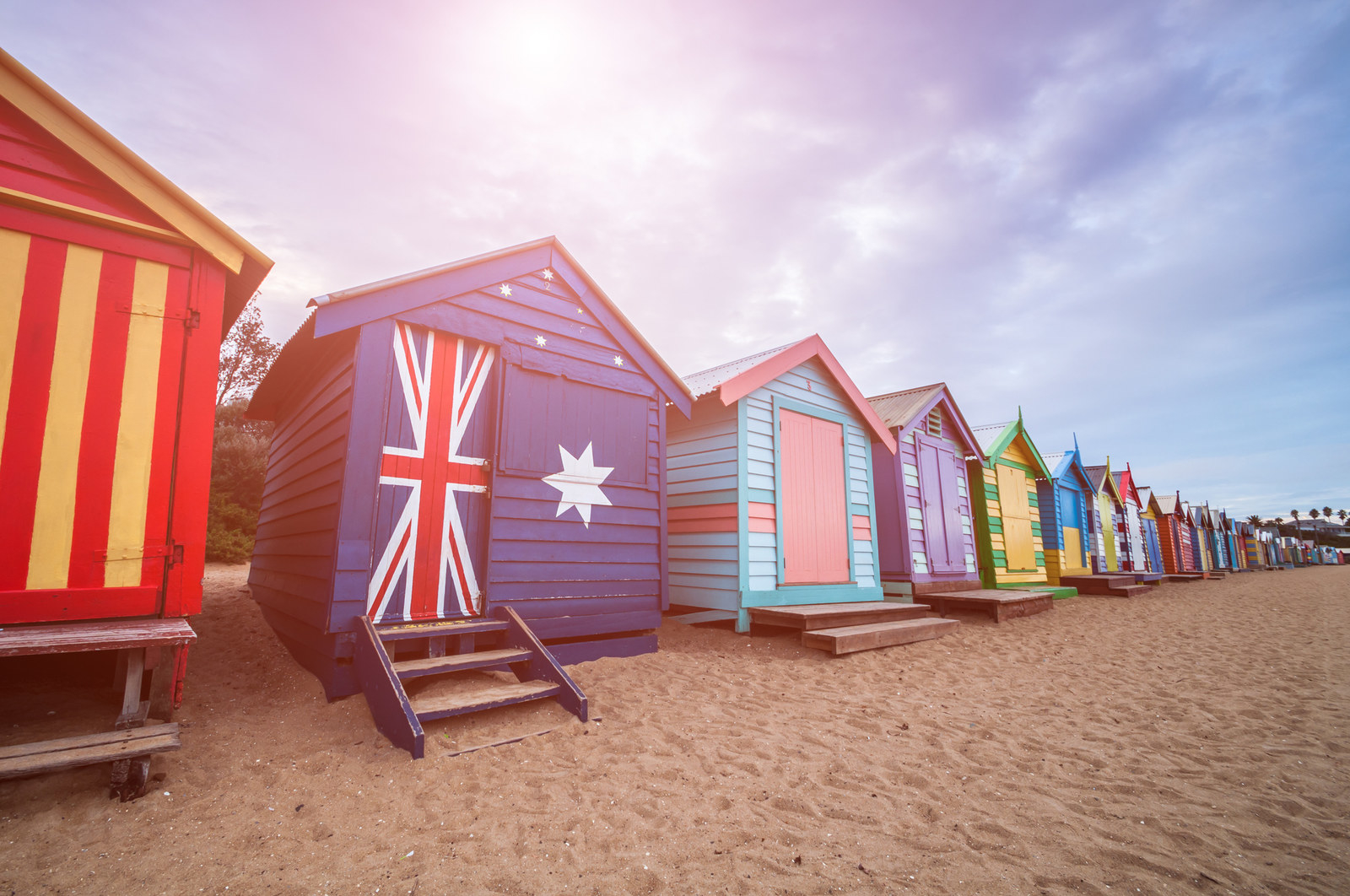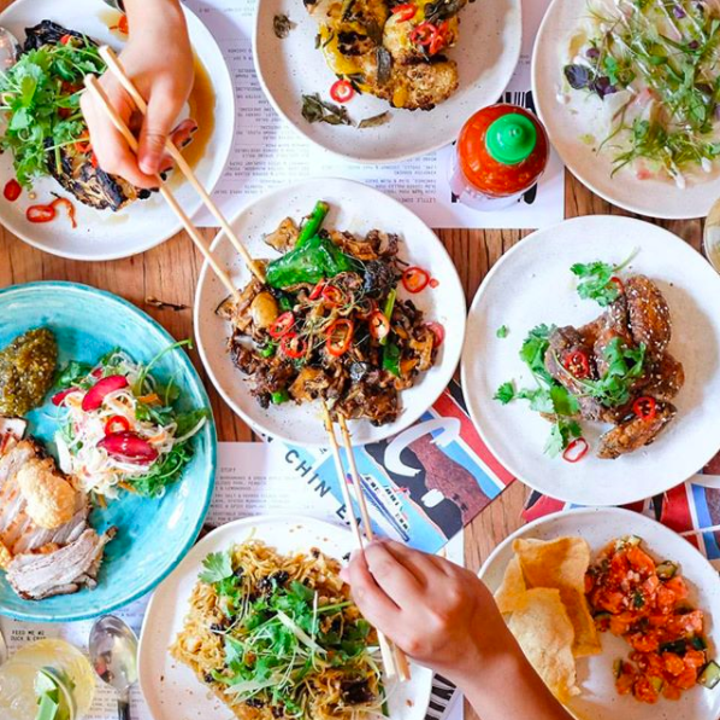 @ / Via instagram.com, @cutlerandco via Instagram / Via instagram.com
Australia is a staple destination for food and wine. And while Sydney gets most of the international attention since it's home to acclaimed restaurants owned by top chefs, the restaurant scene in Melbourne is much more understated and eclectic.
@fo0die via Instagram / Via instagram.com, @brettstevensphoto via Instagram / Via Instagram: @brettstevensphoto
From artisan sushi at Minamishima and authentic Spanish tapas at MoVida, to creative Cantonese at Flower Drum and diner-style Thai bites at Chin Chin. For fine dining on local ingredients, don't miss Cutler & Co. and world-renowned Attica. Brekkie in Melbourne is a serious affair, and the city might be home to the most colorful (and Instagrammable) breakfast dishes on the planet.
3. Lyon, France: For meat-centric, classic French cuisine at its finest.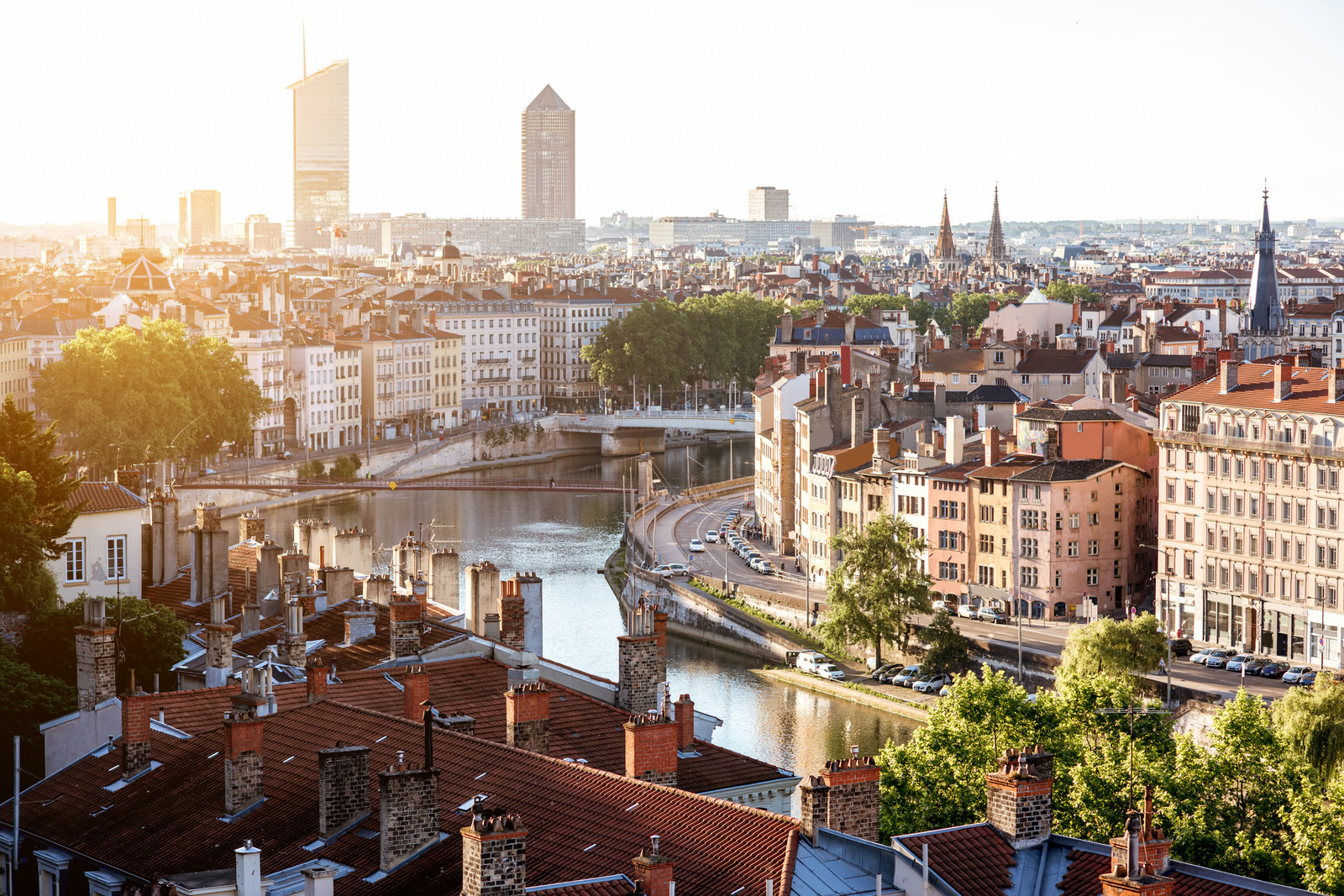 Advertisement
@awsomevera_hu via Instagram / Via instagram.com, @eatingespana via Instagram / Via instagram.com
Everyone has heard of France's most popular food cities like Paris and Bordeaux, but Lyon, with its abundance of local ingredients, boasts a food scene that's often overlooked. Set on the junction of the Rhône and Saône rivers, Lyon is a sophisticated city with everything from fine dining restaurants, like L'Auberge du Pont de Collonges and La Mère Brazier, to bouchons (family-run bistros), like La Meunière and Daniel & Denise.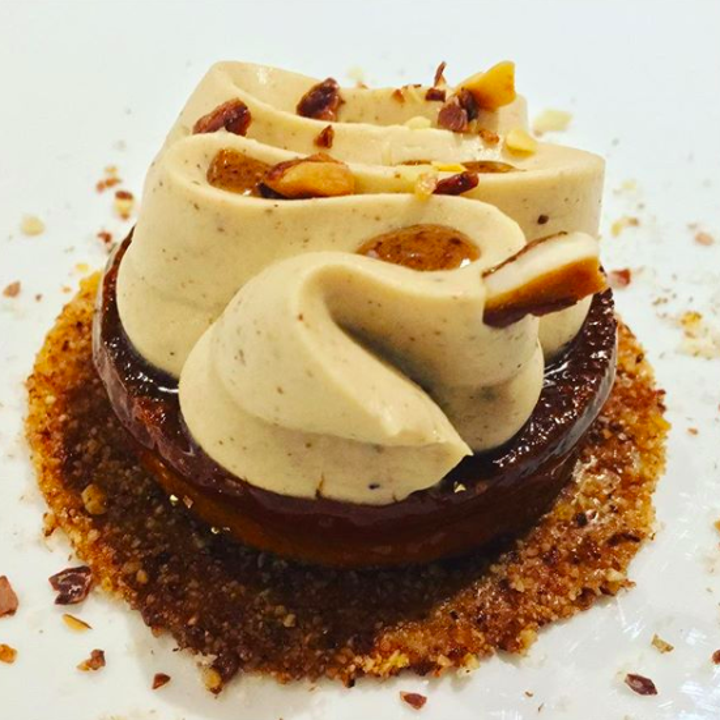 Via instagram.com, @anouckrenaud via Instagram / Via instagram.com
When it comes to bouchons, think rustic and decadent family-style dishes, like skewers of rich foie gras and pork sausages served in cream sauce, and chicken stewed in cream, vegetables, and truffles served with local red wines from Beaujolais and Côtes du Rhône. There's also the enormous indoor food market Halles de Lyon–Paul Bocuse, where you'll find shellfish tower brunches as well as stalls selling cheese, charcuterie, and sweets.
4. Osaka, Japan: For bustling food markets and budget-friendly comfort food.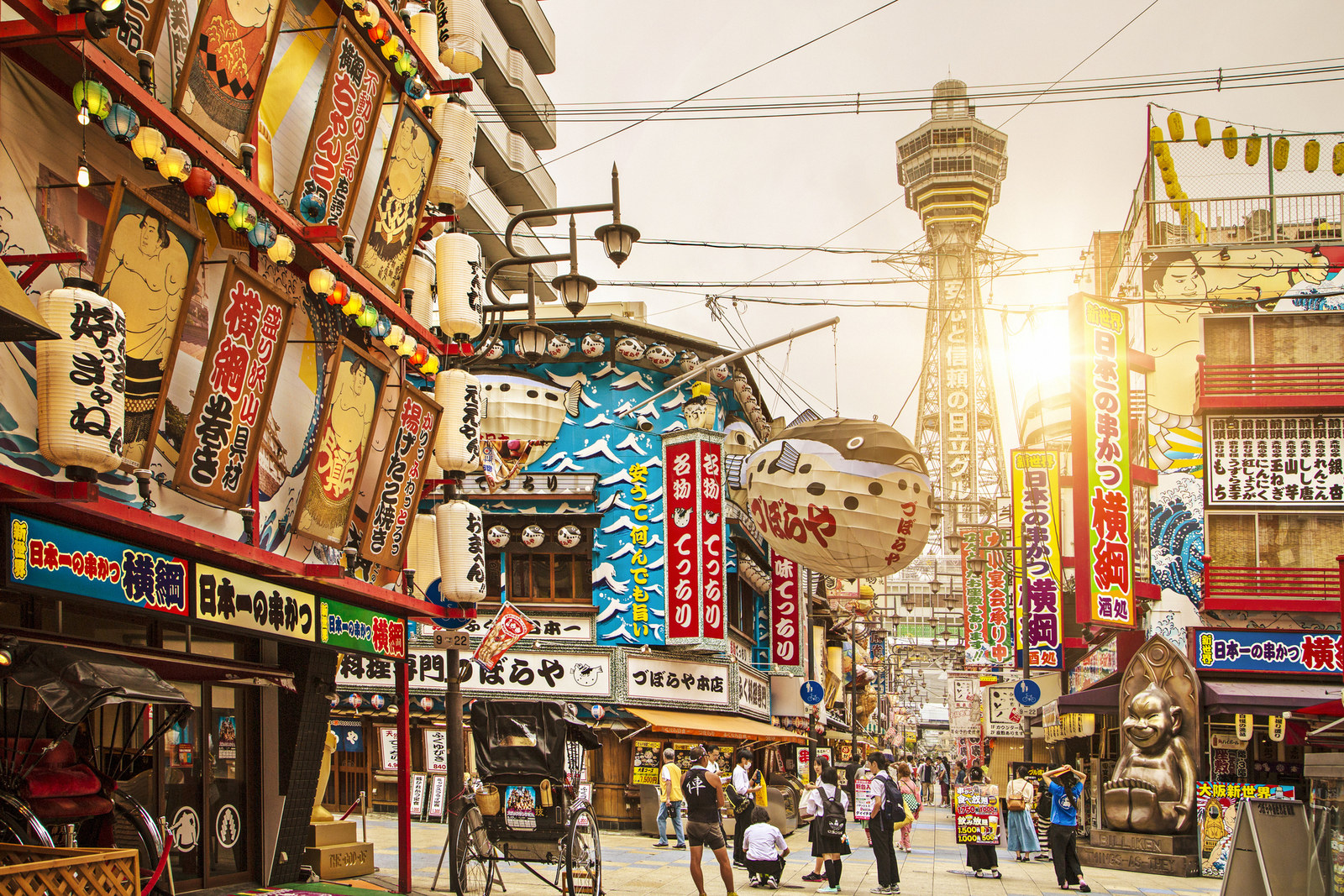 @sodamnhungry via Instagram, @chiemiiiiiiii via Instagram / Via instagram.com
A 2.5-hour bullet train ride from Tokyo will get you to Japan's other culinary gem, the food-obsessed city of Osaka. You'll find everything from outrageously extravagant eateries (like Fujiya1935 with its three Michelin stars) to affordable comfort foods. In Dotonbori, you'll find some of the city's best street food vendors.
Advertisement
Via instagram.com, @masuo_ramen via Instagram / Via instagram.com
At Kuromon Ichiba market, snack on skewers of meat and vegetables (kushikatsu), fried octopus balls (takoyaki), and savory cabbage pancakes (okonomiyaki). In addition to street food, Osaka has the freshest sushi and sashimi you've ever tasted, Japanese barbecue (yakiniku), steakhouses specializing in melt-in-your-mouth Wagyu beef, and insanely delicious ramen shops.
5. Tel Aviv, Israel: For a diverse melting pot of European, Middle Eastern, Mediterranean, and North African flavors.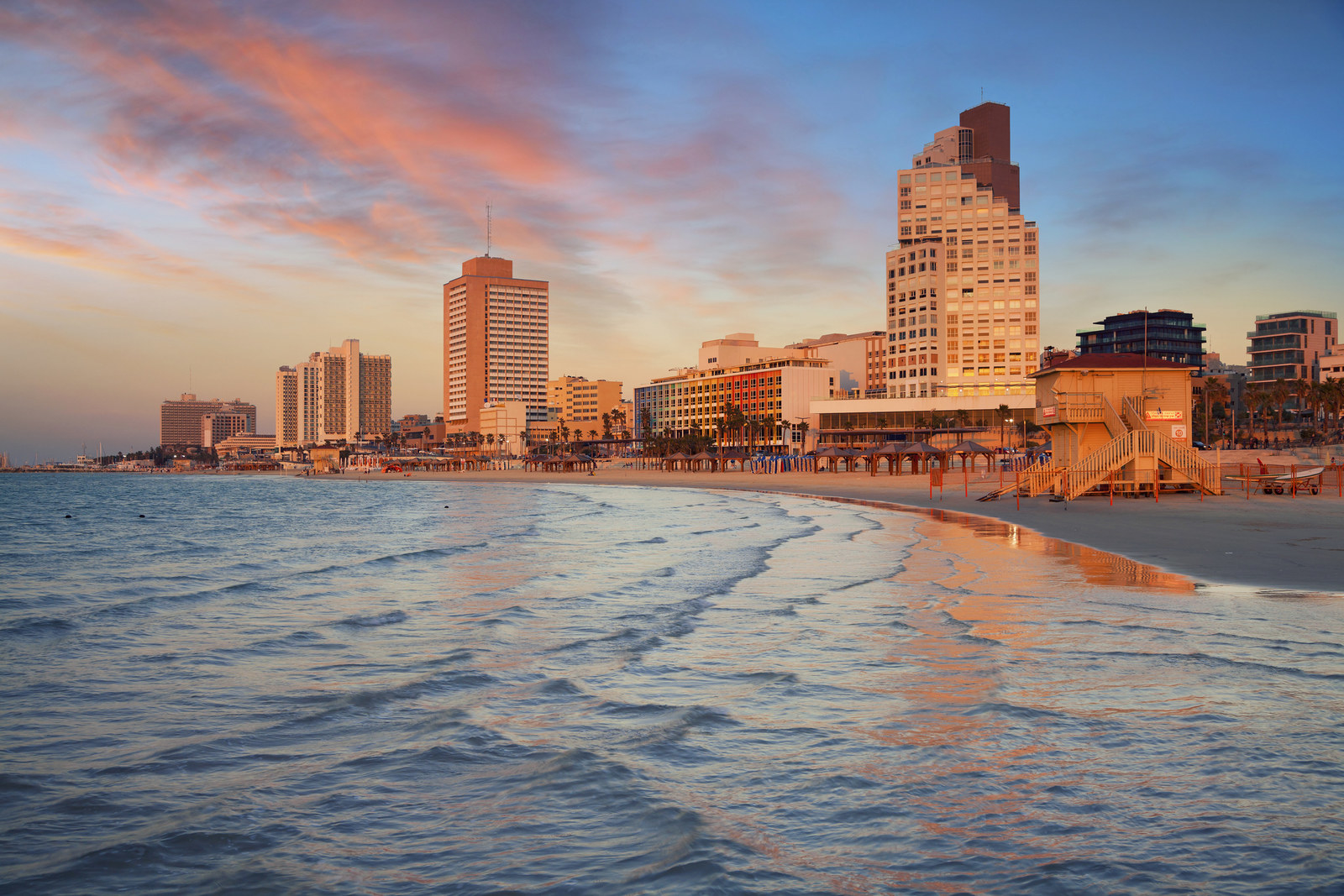 Via instagram.com, @magazine_food via Instagram / Via instagram.com
On Israel's Mediterranean coast, Tel Aviv is making a name for itself as a culinary force. Chefs combine North African-, Middle Eastern-, and Mediterranean-inspired flavors to create vegetable-centric dishes that are bursting with spices — along with freshly baked breads served with creamy dips and spreads. At Abu Hasan, dunk freshly baked pita into the creamiest hummus in the city, and satisfy your falafel craving at Falafel Hakosem (it's in a league of its own among the city's hundreds of options).
Via instagram.com, @chloesaada via Instagram / Via instagram.com
At Carmel market, weed through stands selling fragrant spices, warm bread, local produce, and halva. Tel Aviv is also a mecca for more upscale dining. At Aria, you can sip craft cocktails downstairs before enjoying a meal of fresh ceviches and homemade pastas, and at Mashya, Israeli ingredients get a Moroccan flair with spices like cumin, turmeric, and Ras el hanout.
Advertisement
6. Modena, Italy: For handmade pastas, sparkling red wine, and all the Parmigiano-Reggiano of your dreams.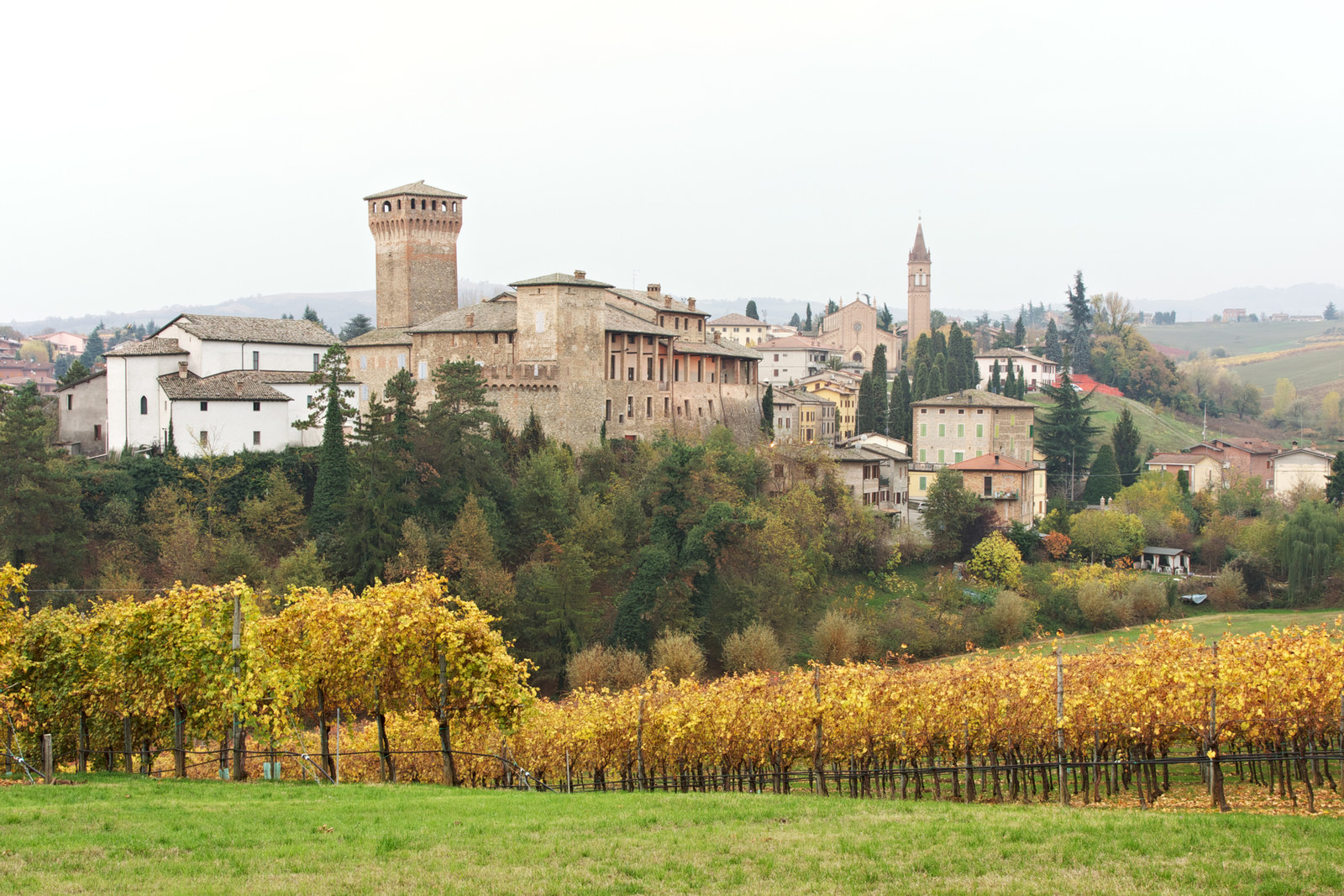 @nrjbry via Instagram / Via instagram.com, @iamgiulyetta via Instagram / Via instagram.com
Every food-obsessed traveler has heard of Italy's big guns — the food powerhouses of Florence, Rome, and Naples. But it's the smaller city of Modena, located in the Emilia-Romagna region, that deserves your attention. Home to thick and syrupy aceto balsamico tradizionale di Modena, Parmigiano-Reggiano cheese, and the sparkling red wine Lambrusco, Modena has something for everyone.
@visitmodena via Instagram / Via instagram.com, @hungryrabbitnyc via Instagram / Via instagram.com
Browse through the covered stalls of fresh pastas, cheeses, and meats at Mercato Albinelli, and if you're willing to splurge, don't miss the meal of a lifetime at Massimo Bottura's Osteria Francescana (it's earned three Michelin stars, and you'll recognize it if you've ever watched Chef's Table on Netflix). Of course, there are plenty of affordable options in Modena — like Bottura's more casual cousins, Franceschetta58, Trattoria Aldina, and Ristorante Da Enzo, where you'll find classic regional dishes like pappardelle with wild boar ragu and gnoccho fritto.
7. Lima, Peru: For seriously fresh seafood and Latin American classics with an Asian-inspired flare.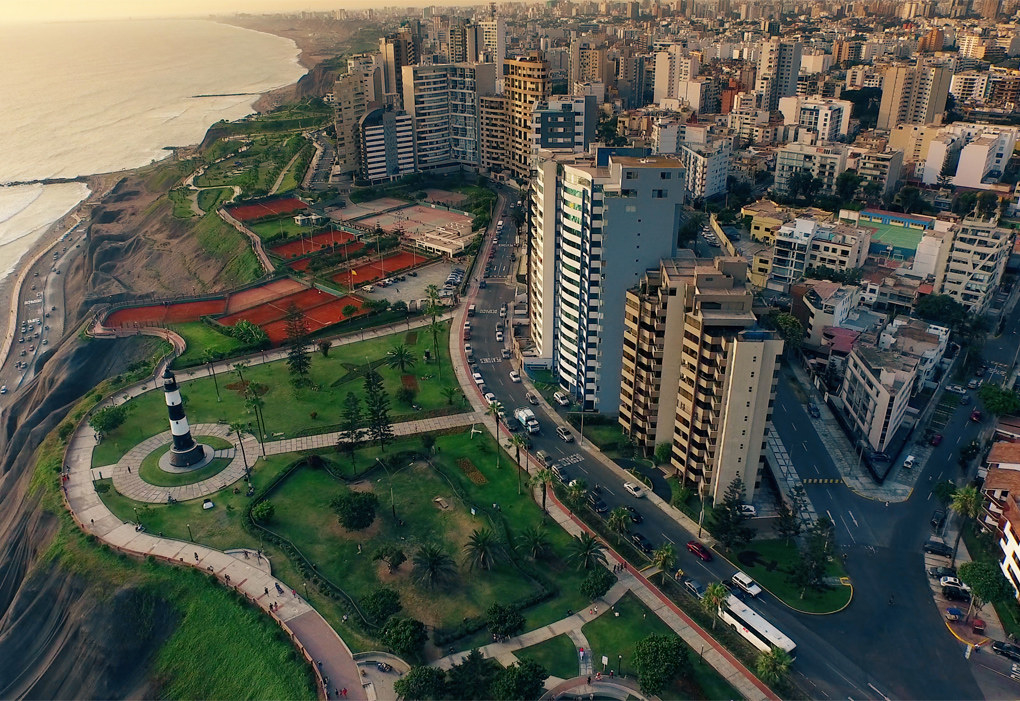 Advertisement
Via instagram.com, @lima.foodguide via Instagram / Via instagram.com
Overlooking the Pacific Ocean, Peru's capital city of Lima is having a gastronomic moment. When you look at San Pellegrino's annual list of 50 Best Restaurants in the world, Lima's chefs occupy three spots, with chef Virgilio Martínez Véliz's Central coming in at number five. But Lima's culinary breadth also includes less haute cuisine. There's the unassuming, lunchtime-only eatery Chez Wong, where Peruvian classics get an Asian-inspired twist.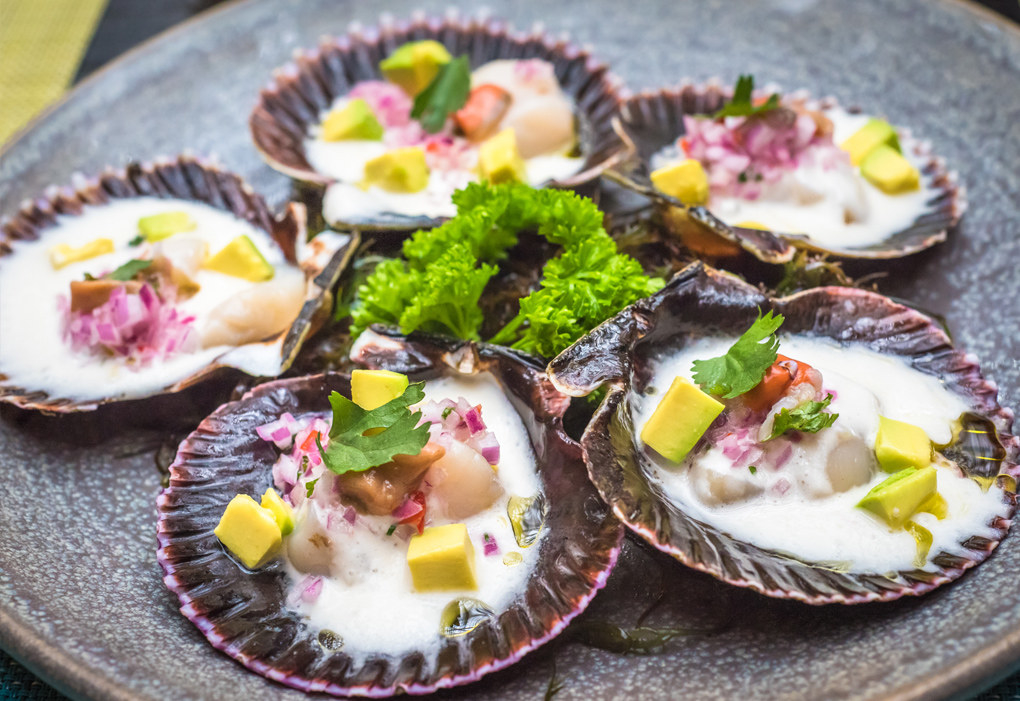 Getty Images
All around the city, you'll find incredible Japanese-Peruvian fusion, like at La Mar, where ceviche and nigiri are turned into works of art, and Osaka, where you can sample small plates of Peruvian izakaya, like tuna sashimi bites filled with quail egg and seared salmon topped with foie gras. Whatever you do, don't leave without trying Hotel Maury's Pisco Sour, which is made with Peruvian brandy, called Pisco, lime juice, simple syrup, and egg white.
8. Vancouver, Canada: For food from all corners of the world in everything price range.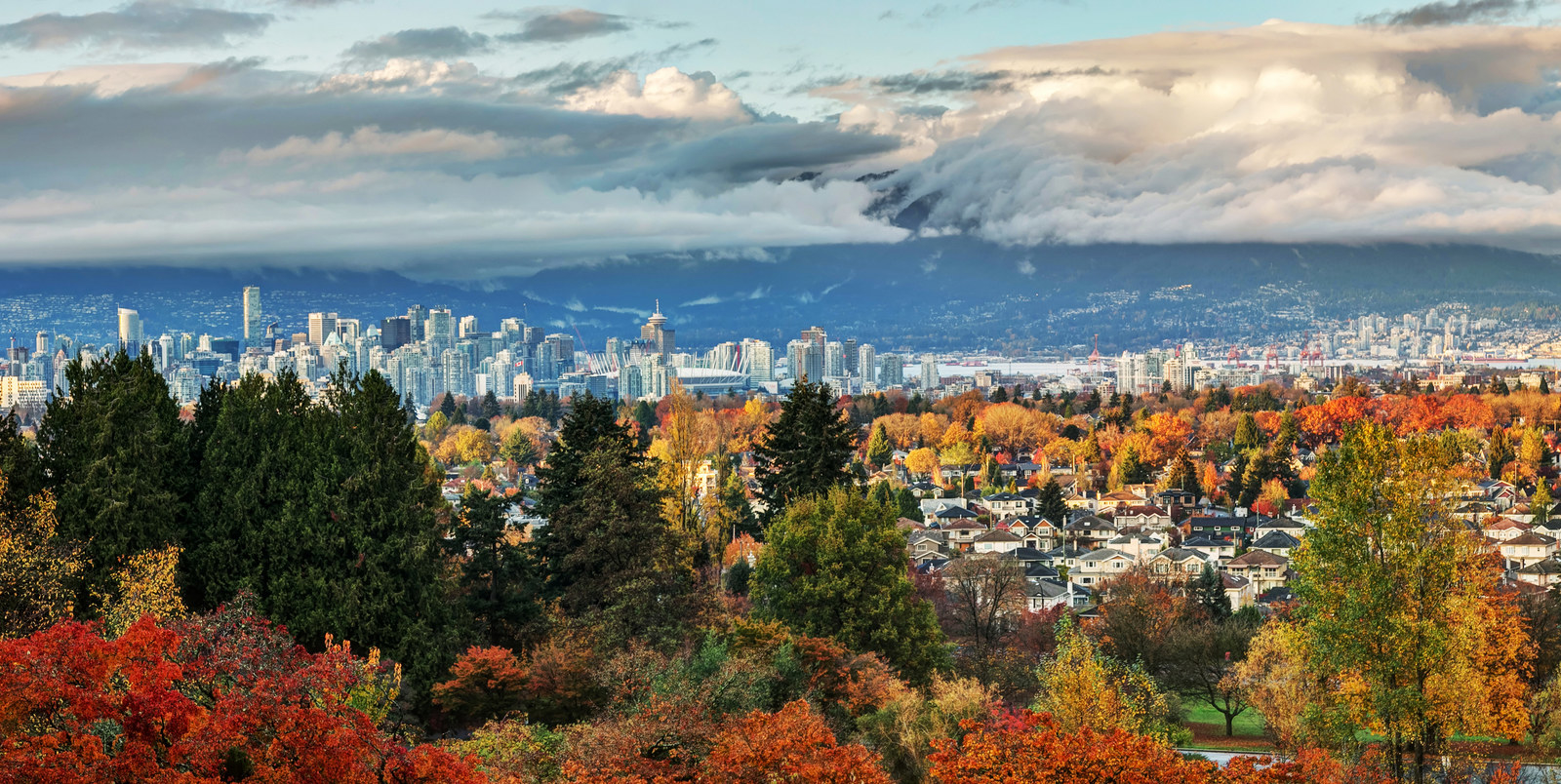 @ii_diana_ii via Instagram / Via instagram.com, @wjeayoun via Instagram / Via instagram.com
You might not think of Vancouver as a food enclave, but this bustling city in British Columbia has every cuisine imaginable. From rustic Italian at Osteria Savio Volpe and a briny raw bar at Rodney's Oyster House, to handmade dumplings at Bao Bei and splurgeworthy sushi straight from the pacific at Miku, the food scene is flourishing. Granville Island Public Market, Vancouver's answer to Seattle's Pike Place, is loaded with food vendors where you can chow down on clam chowder pot pie, pho, and everything in between.
Advertisement
9. Oahu, Hawaii: For laid-back comfort food against the perfect beach backdrop.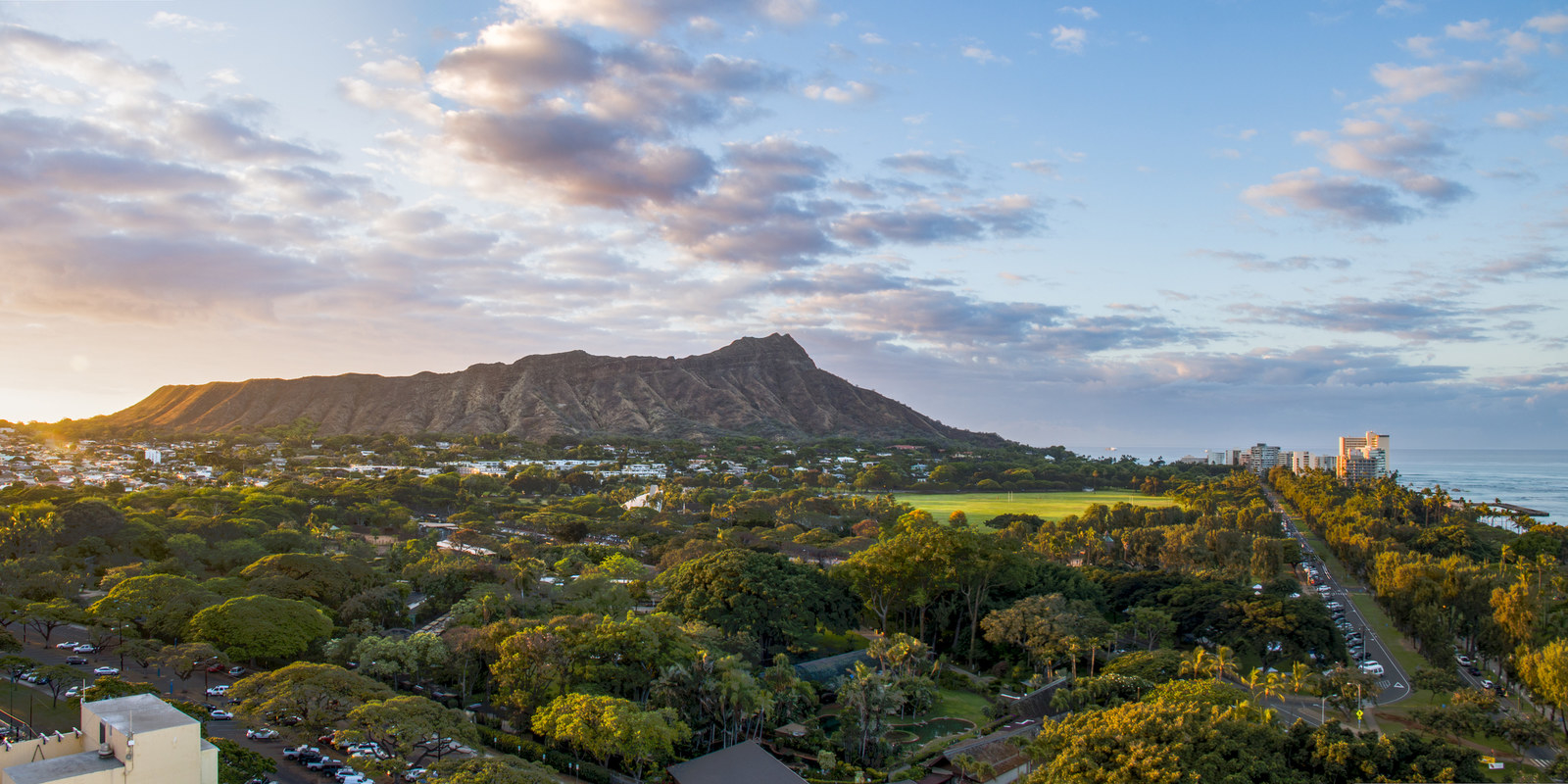 Via instagram.com, @arancinodimare via Instagram / Via instagram.com
There are probably a lot of things you associate Hawaii with, like incredible sunsets, pristine beaches, and jutting mountains that resemble a scene out of Jurassic Park. Turns out, Hawaii — and the island of Oahu in particular — has amazing food that's influenced by Asian, European, and other Polynesian flavors.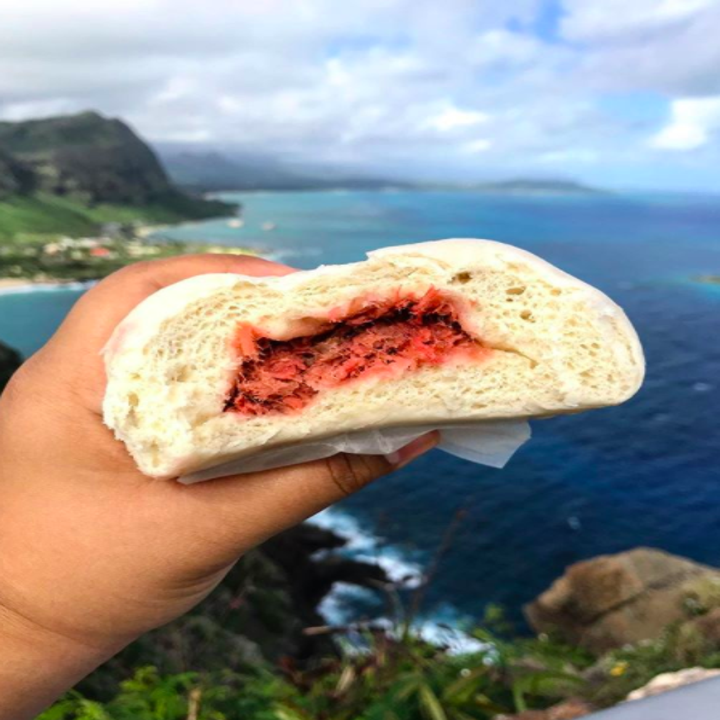 Via instagram.com, @matsumotoshaveice via Instagram / Via instagram.com
Here, comfort food is king. Char Hung Sut dishes up excellent Chinese dim sum and pork-filled steam buns while Ahi Assassins offers poke bowls overflowing with rice and fresh fish, and Gina's B-B-Q is the place to go for Korean japchae and bulgogi. Around Honolulu, you'll also find sophisticated dining, such as the seafood-centric Roy's Hawaii Kai and Arancino di Mare, home to pastas that could rival anything you'd eat in Rome.
10. San Sebastián, Spain: For adventurous foodies and serious fine-dining fanatics alike.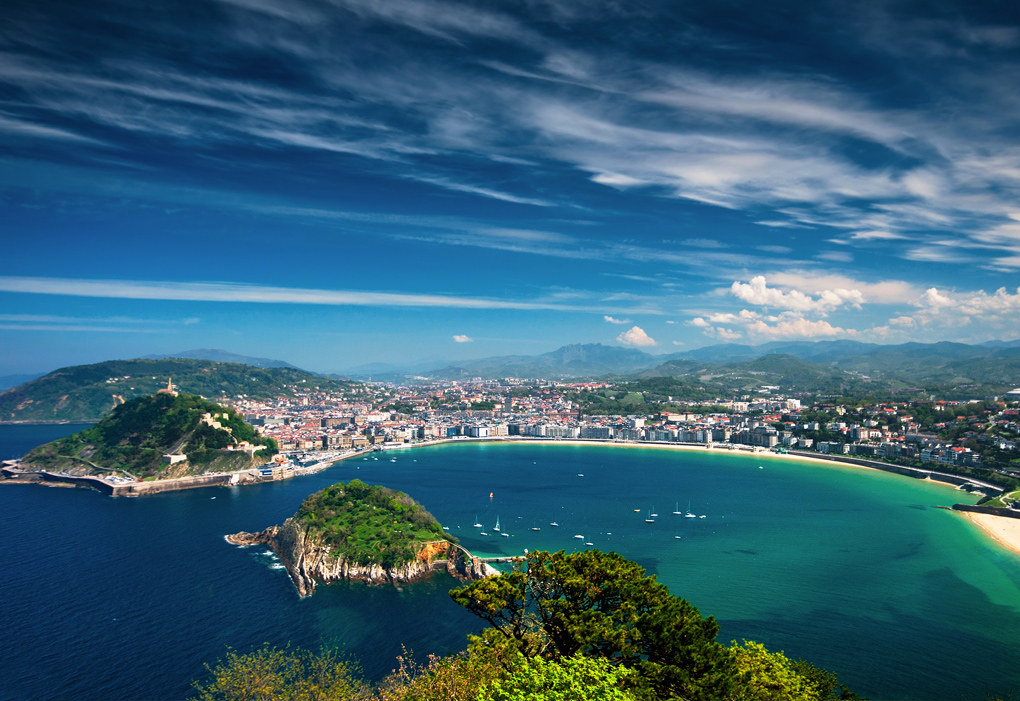 Advertisement
Via instagram.com, @jenlikestoeat / Via instagram.com
Madrid and Barcelona are home to some incredible restaurants, but the owner of Spain's culinary crown might just be San Sebastián. This resort town in Spain's Basque Country is a foodie's heaven. On the one hand, it's Europe's highest concentration of Michelin stars per capita, and home to restaurants like Arzak and Mugaritz...
Via instagram.com, @annashafffer via Instagram / Via Instagram: @annashafffer
...On the other hand, San Sebastián boasts a creative and vibrant tapas scene. You could spend days hopping from tapas bar to tapas bar, trying the traditional pintxos, or small plates. Don't miss Bar Zeruko, Gandarias, and A Fuego Negro for dishes like blistered shishito peppers, wild mushrooms with foie gras, and boquerones.
11. Tbilisi, Georgia: For European-meets-Asian cuisine and a wine scene that's deeply rooted in history.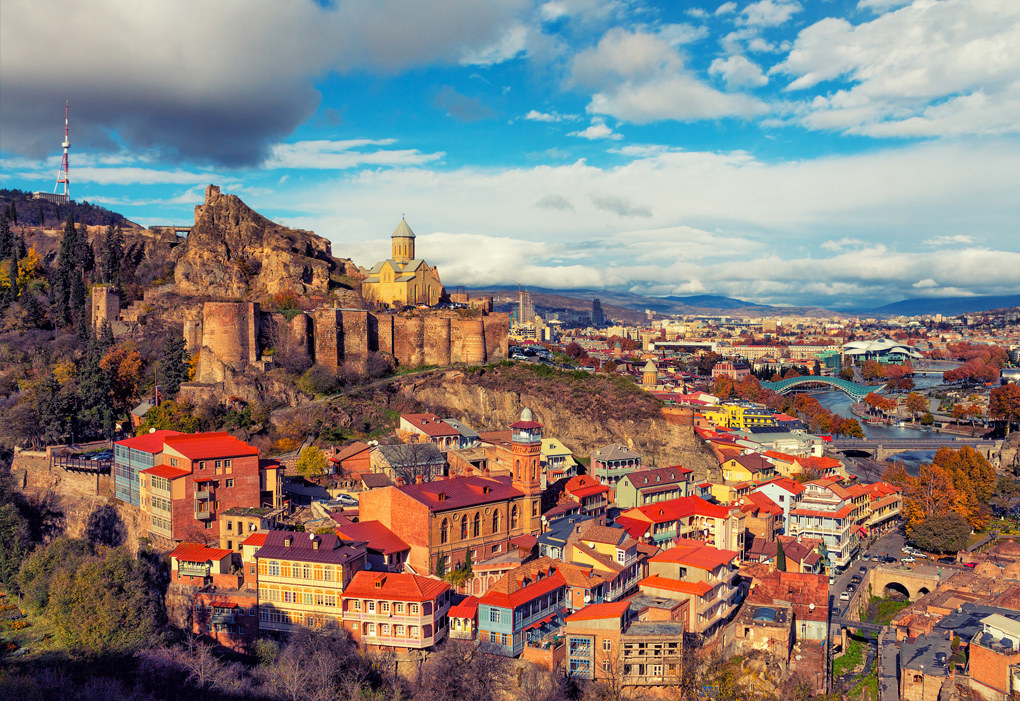 @happilysneha via Instagram / Via instagram.com, @nadijat via Instagram / Via instagram.com
Nestled between Europe and Asia, Georgia is still relatively off the radar to tourists, but the capital city, Tbilisi, is well worth a visit. It's a city where people love to eat, and one of the biggest social traditions is an enormous feast called a supra. While you'll want to try the country's traditional foods, like Georgian cheese bread (a doughy bread bowl filled with cheese, butter, and egg) and khinkali (the Georgian take on soup dumplings).
@anastasiyablokhina via Instagram / Via instagram.com, @foodetc via Instagram / Via instagram.com
Tbilisi's top restaurants, like Barbarestan and the Kitchen, take classic recipes and give them an avant-garde twist. If that isn't enough to convince you to visit, Georgia is also considered to be the birthplace of wine. Now witnessing a renaissance, natural wine bars like Vino Underground have started popping up around the capital city. With its unique varietals, Tbilisi might just be the en vogue wine region.
Do you have a favorite underrated food-centric city? Tell us about it in the comments below.
Promoted by
Get all the best Tasty recipes in your inbox! Sign up for the Tasty newsletter today!
Sign up
Great!
You're almost there! Check your inbox and confirm your subscription now!
View Comments