An office worker walks into a dreamlike scenario as two colleagues begin talking about a world he isn't familiar with.
---
---
The Bus, The Box and The Envelope – a tale of workplace woe
By Jonathan Rivett9 March 2018 — 2:17pm
Normal text sizeLarger text sizeVery large text size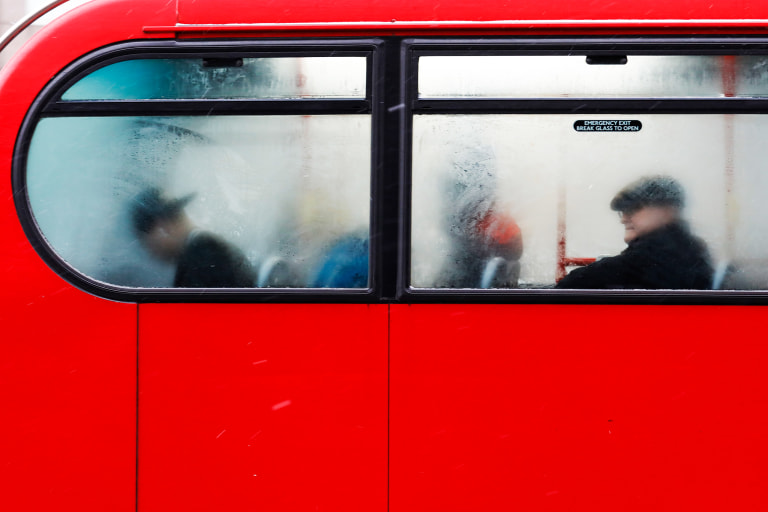 BENIGN TO FIVE
"Did you hear about Dennis from Accounts?" asked Kate. It was 8.45am. I was barely through the door. I hadn't yet taken a centimetre off the top of my coffee.
"No."
"Dead."
"What!?"
"The Bus."
"Dead? The bus? What bus? I thought he drove to work."
"You know – The Bus. I don't know what it's called. There's only one, isn't there?"
Tony was already at his desk. He swivelled in his chair. "Dennis, eh?"
"Yeah. Bus. Know anything more?"
"I heard two senior managers found Pru from social in The Box again. She stepped out and pretended to make notes, but it was too late. They knew. And they didn't approve."
I had no idea what was going on, or why Pru was now involved in the story, but didn't say anything.
"Oh that'd be right," said Kate rolling her eyes and shaking her head with dramatic exaggeration. "Dreaming up another Game of Thrones meme, no doubt."
"Yeah, she needs to go to the Envelope and do some serious arm work. Anyway, they brought in the marketing manager to ask what was going on in that whole team. He panicked and said the problem was a lack of cooperation from accounts. Dennis was directly affecting creativity. A hindrance.
"Geeze. Seems a pretty tenuous link between Pru writing "winter is coming" in every third Facebook post and poor old Dennis and his spreadsheets," Kate said.
I felt I'd let them talk long enough. "What the HELL are you on about?"
"We're talking about Dennis" said Kate. "Dennis from Accounts. He's been thrown under The Bus."
Jonathan Rivett throws decorum under the bus at www.haught.com.au. He's a freelance writer at theinkbureau.com.au
License this article
Comments disabled
Morning & Afternoon Newsletter
Delivered Mon–Fri.
Email address
By signing up you accept our privacy policy and conditions of use
The Timing is Right for Commodity ETFs
3mth
The Truth About the SAT and ACT
3mth
The evolution of the office 'work wife'
3mth
The Changing World of Art Financing
3mth
The Changing World of Art Financing
3mth
The looming global trade war
3mth
The All-Important Dog Run
3mth